5 Inch Chocolate Turkey - Semi-Solid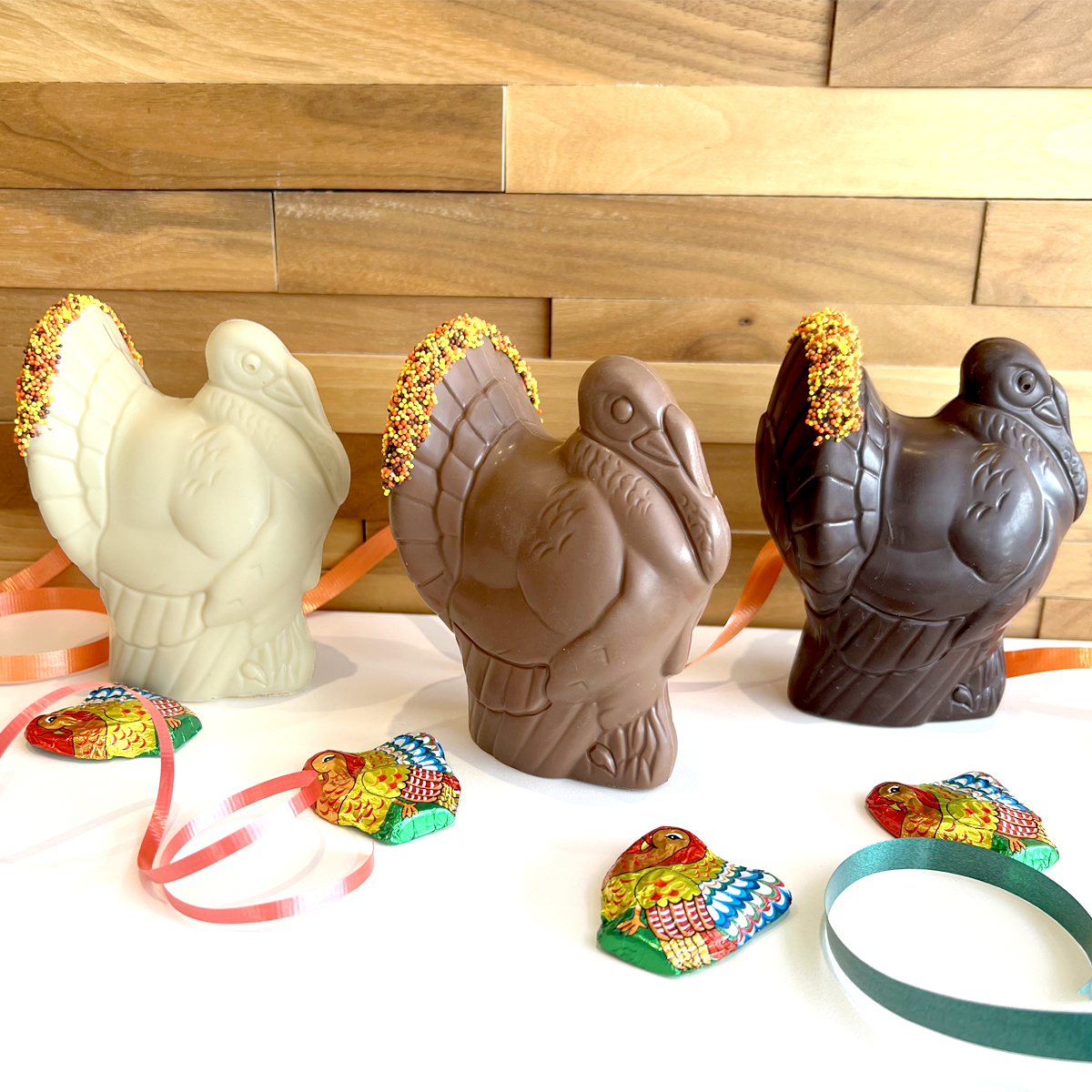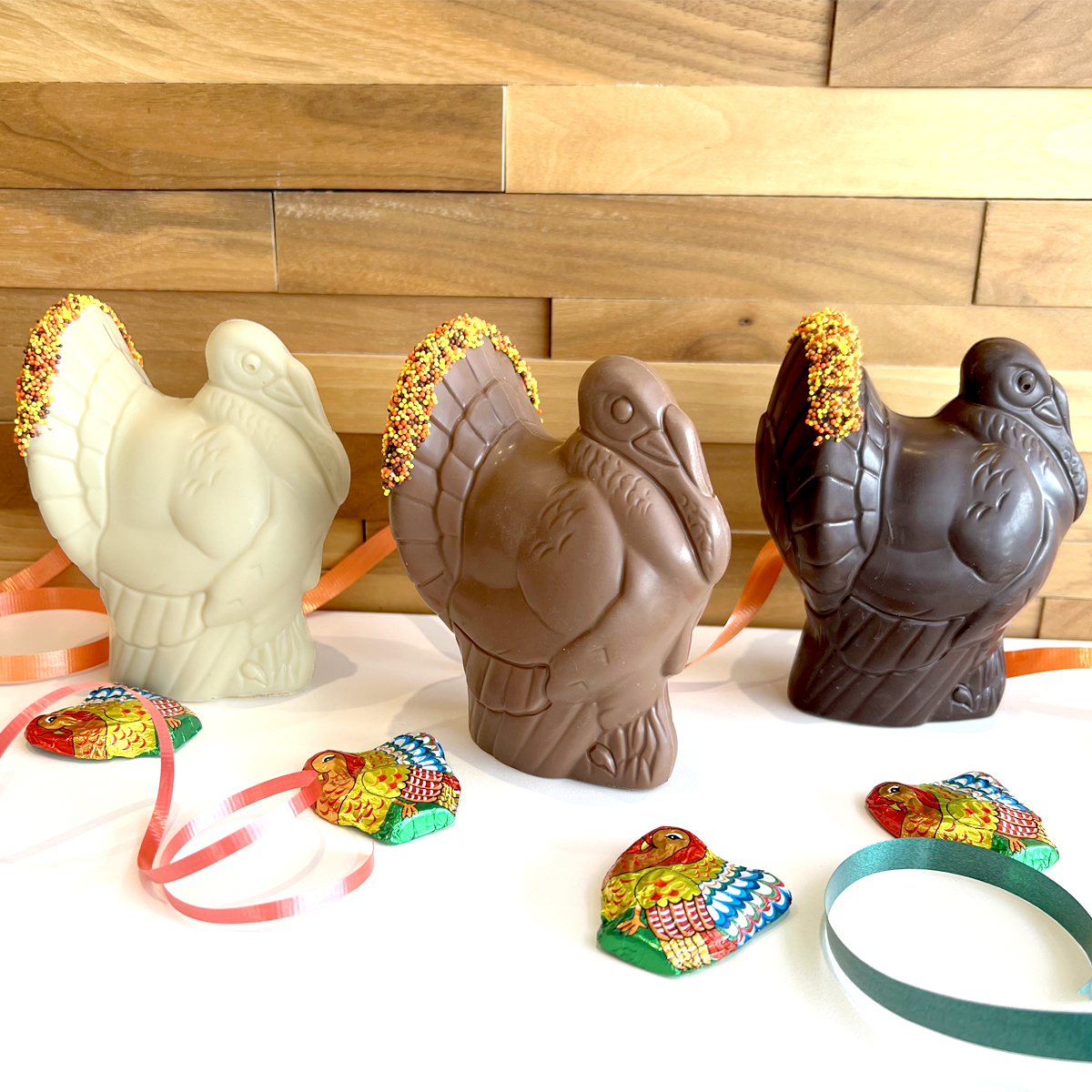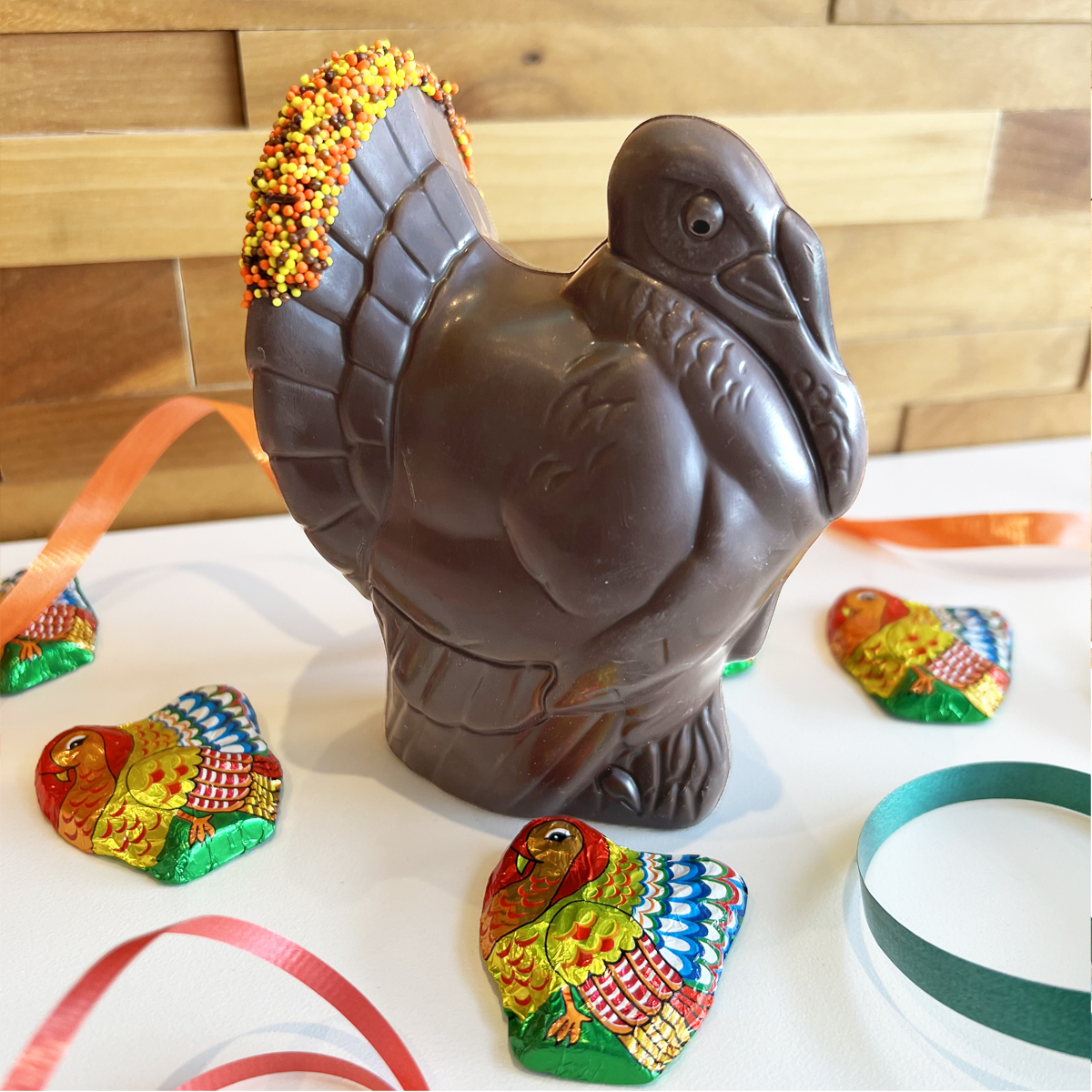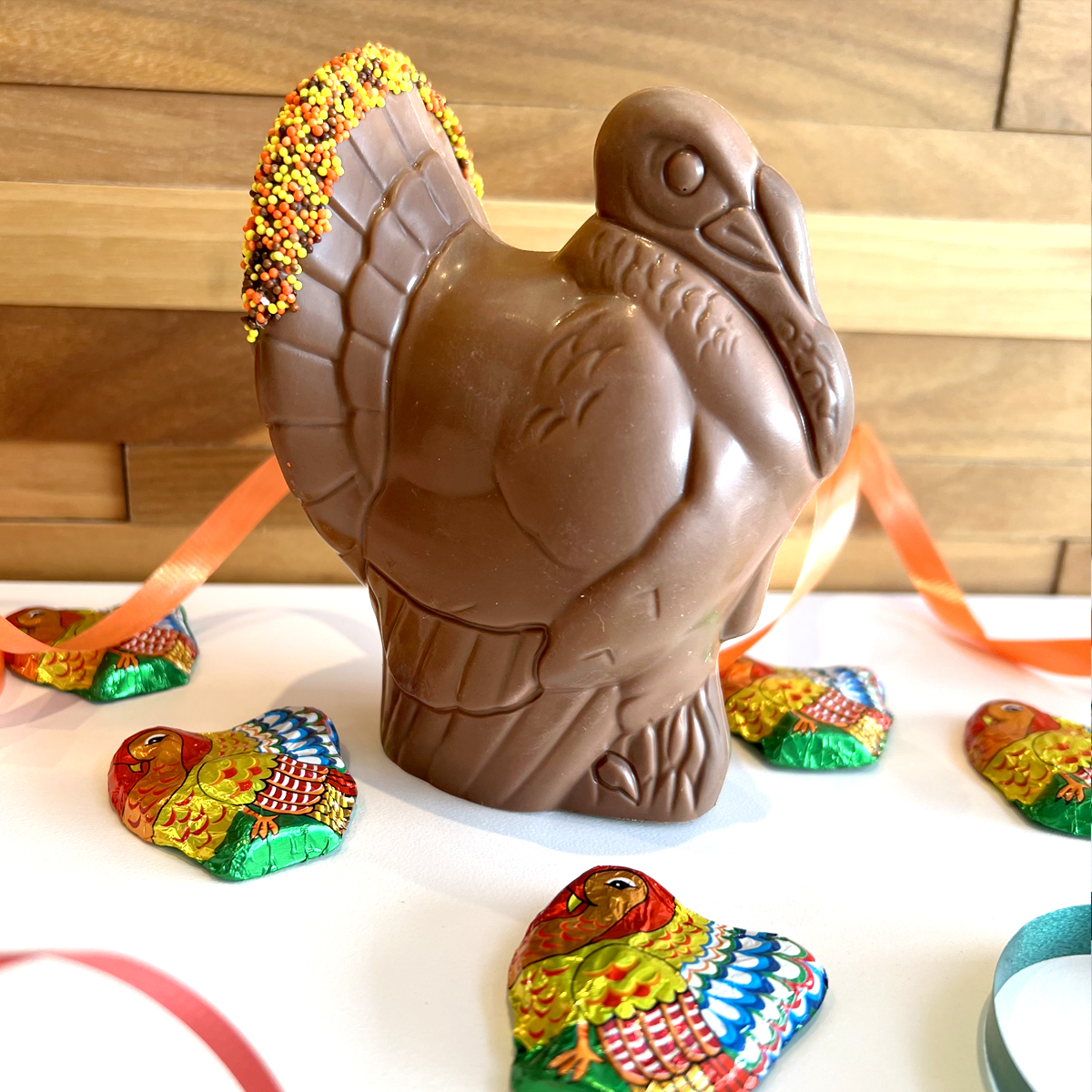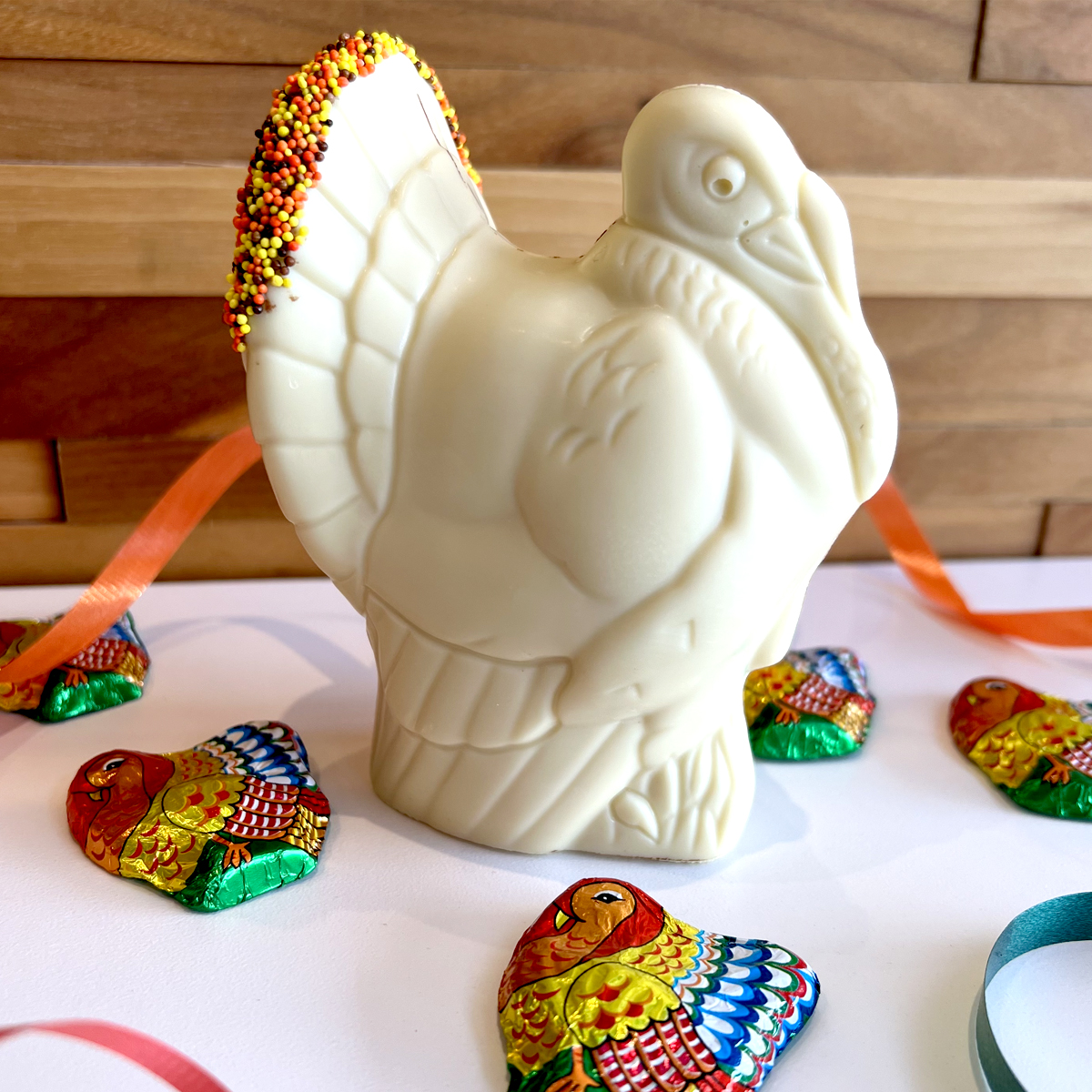 Make Thanksgiving even sweeter with these Semi-solid, three dimensional chocolate turkeys, boasting intricate details & decorations. Hand them out to the kids, use as a table setting or place around the house to highlight the holiday spirit. Either way, they're sure to be gobbled down faster than you can say "Pass the turkey."
Piece size
5 Inces Tall (Approx 6 to 7 Ounces)
Ingredients
Milk chocolate (sugar, milk, cocoa butter, chocolate, soy lecithin; an emulsifier, vanillin; an artificial flavor)
Dark chocolate (sugar, chocolate liquor, cocoa butter, milk fat, soy lecithin, vanillin; an artificial flavor).