Chocolate Champagne Bottle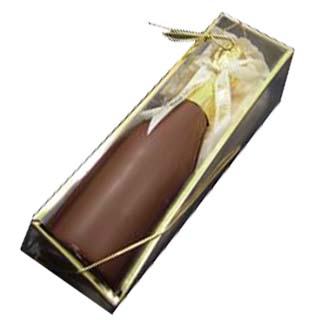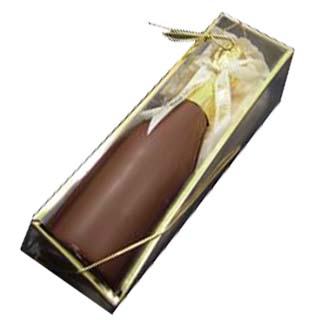 Celebrate the year's biggest accomplishments with a playful chocolate champagne bottle, as sinfully delicious as a cold glass of bubbly itself. Chocolate champagne bottles are made using out signature Swiss cocoa blend and wrapped to perfection. A great congratulatory gift for family, friends and colleagues; graduates and faculty members; thank you gift for party hosts and pals; or commemorative souvenir for just about anyone throughout the school year.
Kosher
This is a "Kosher-Dairy" Certified product. It has been repackaged in our store. Each piece is NOT labeled. Our packaging is NOT labeled. Please call us for more information regarding the manufacturer.
Ingredients
Milk chocolate (sugar, milk, cocoa butter, chocolate, soy lecithin; an emulsifier, vanillin; an artificial flavor)