2 Ounce Solid Santa Clause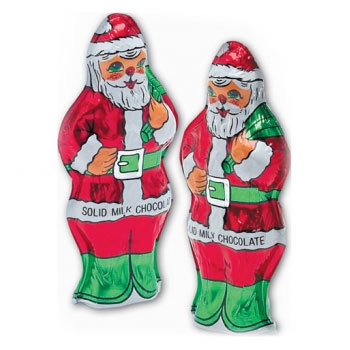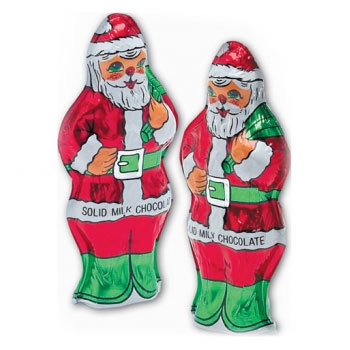 From stocking stuffers to placeholders at the dinner table, our semi-solid Santa is as scrumptious during the holiday season as it is a festive treat. Each chocolate Santa is made using the finest blend of our Swiss-style recipe and wrapped in a delicately detailed Christmas foil to look like Kris Kringle himself.
Kosher
This is a "Kosher-Dairy" Certified product. It has been repackaged in our store. Each piece is NOT labeled. Our packaging is NOT labeled. Please call us for more information regarding the manufacturer.
Ingredients
Milk chocolate (sugar, milk, cocoa butter, chocolate, soy lecithin; an emulsifier, vanillin; an artificial flavor)