Strawberry Licorice Laces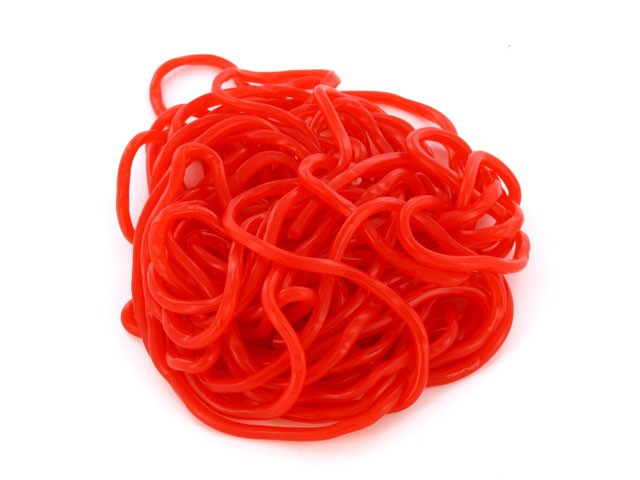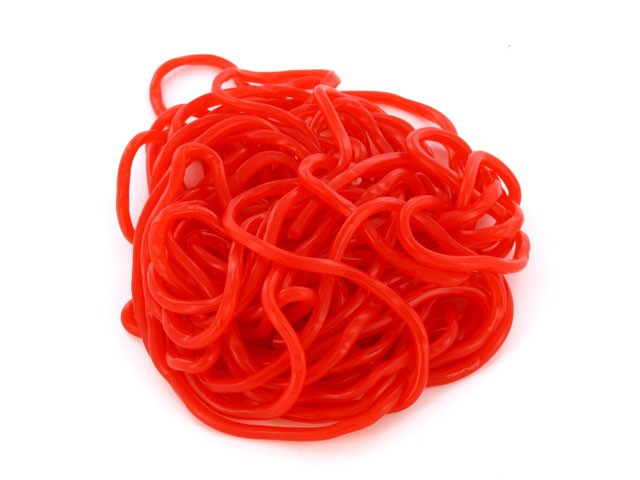 Embrace your candy creativity with strawberry licorice laces. Tie them, twist them, bite them and share them, our flexible licorice ropes can inspire a candy lover's imagination for their unique uses.
Ingredients
High Fructose Wheat Syrup, Wheat Flour, Sugar, Dextrose, Palm Oil, Citric Acid, Artificial Flavor, Antioxidants (Ascorbic Acid, D-tocopherol), Artificial Color (FD&C Red 40), Glazing Agent (Beeswax).