Milk Chocolate Non Pareil Heart Pop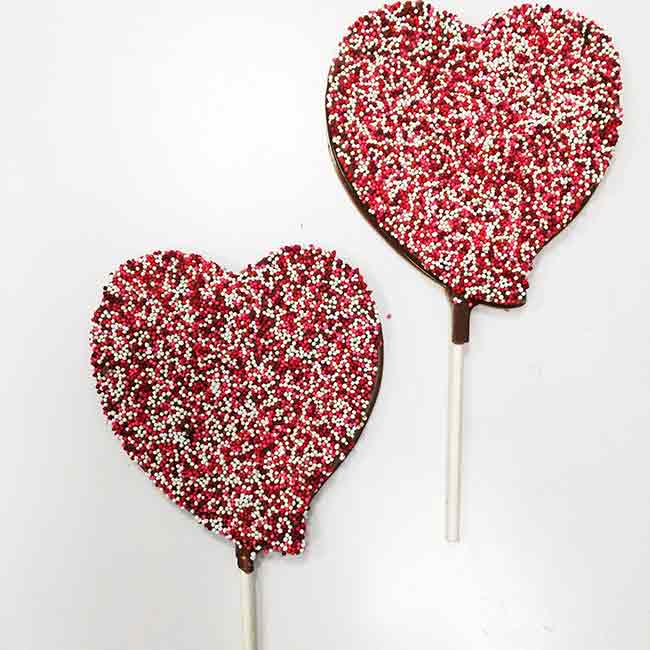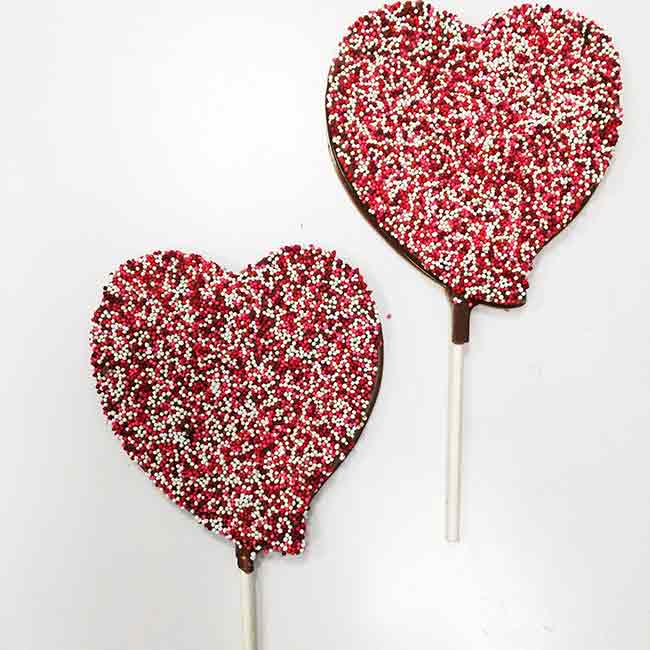 Celebrate one of the sweetest days of the year with these oversized lollipops, coated with pink, red and white beads of sugar that add just a touch of crunch to the creaminess of the chocolate.
The perfect token of appreciation, non-pareil heart pops are made using our signature Swiss-style recipe. Present to friends, classmates, secretaries, children, teachers and everyone you love to show your appreciation on Valentine's Day.
Ingredients
Milk chocolate (sugar, milk cocoa butter, chocolate, soy lecithin; an emulsifier, vanillin; an artificial flavor), non-pareil seeds