Chocolate Pretzel Baskets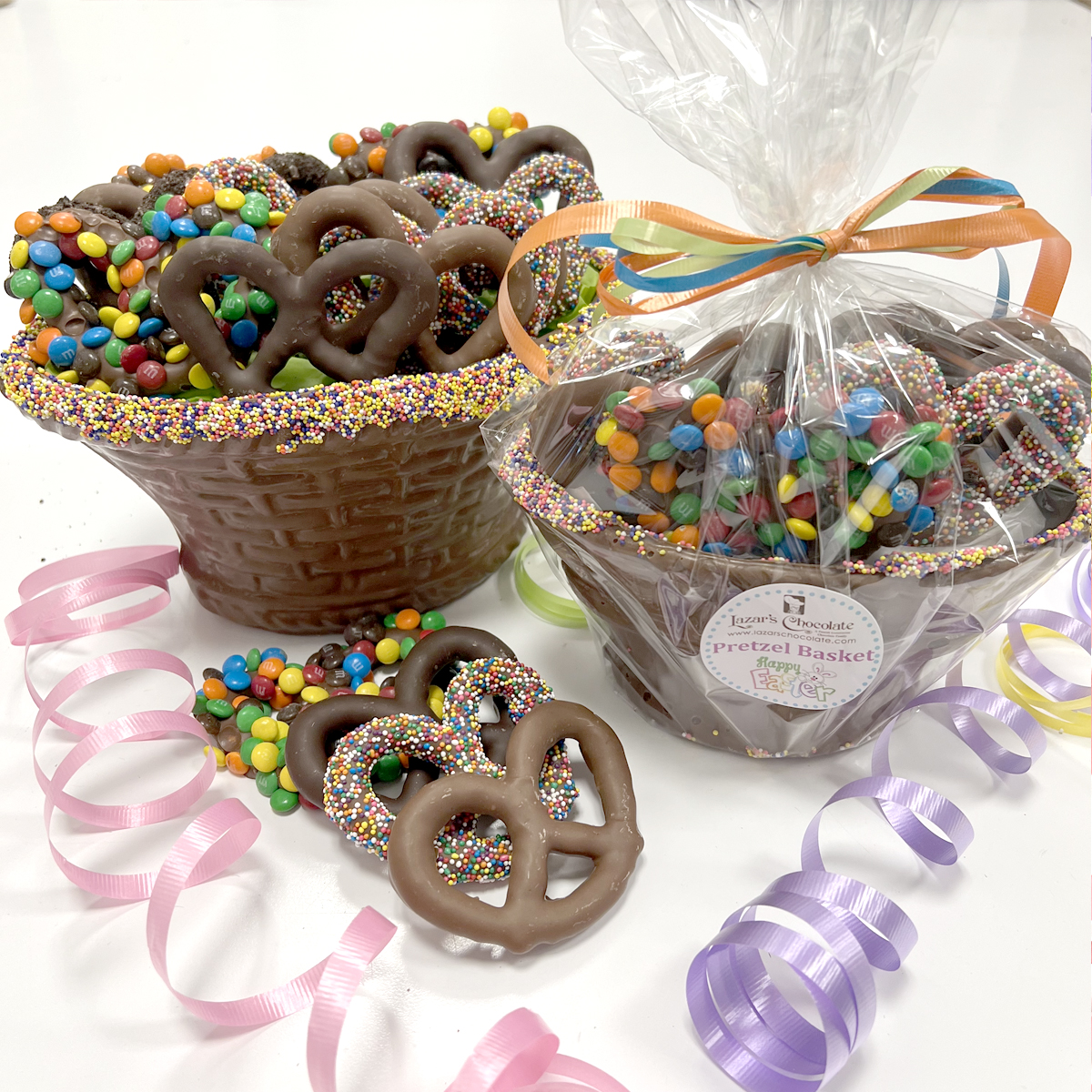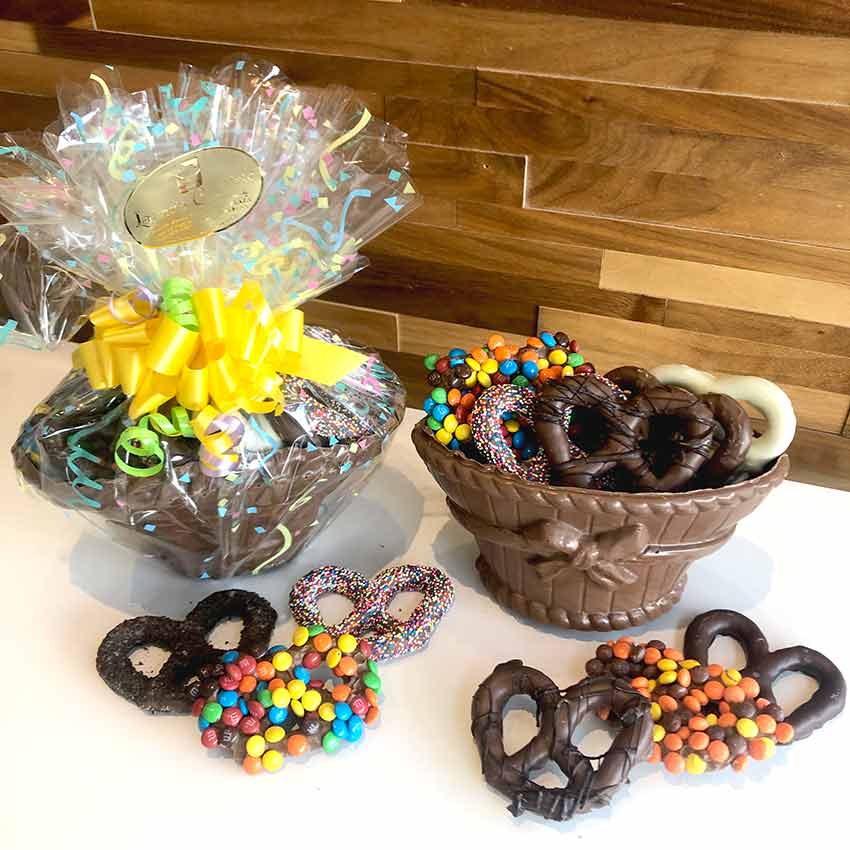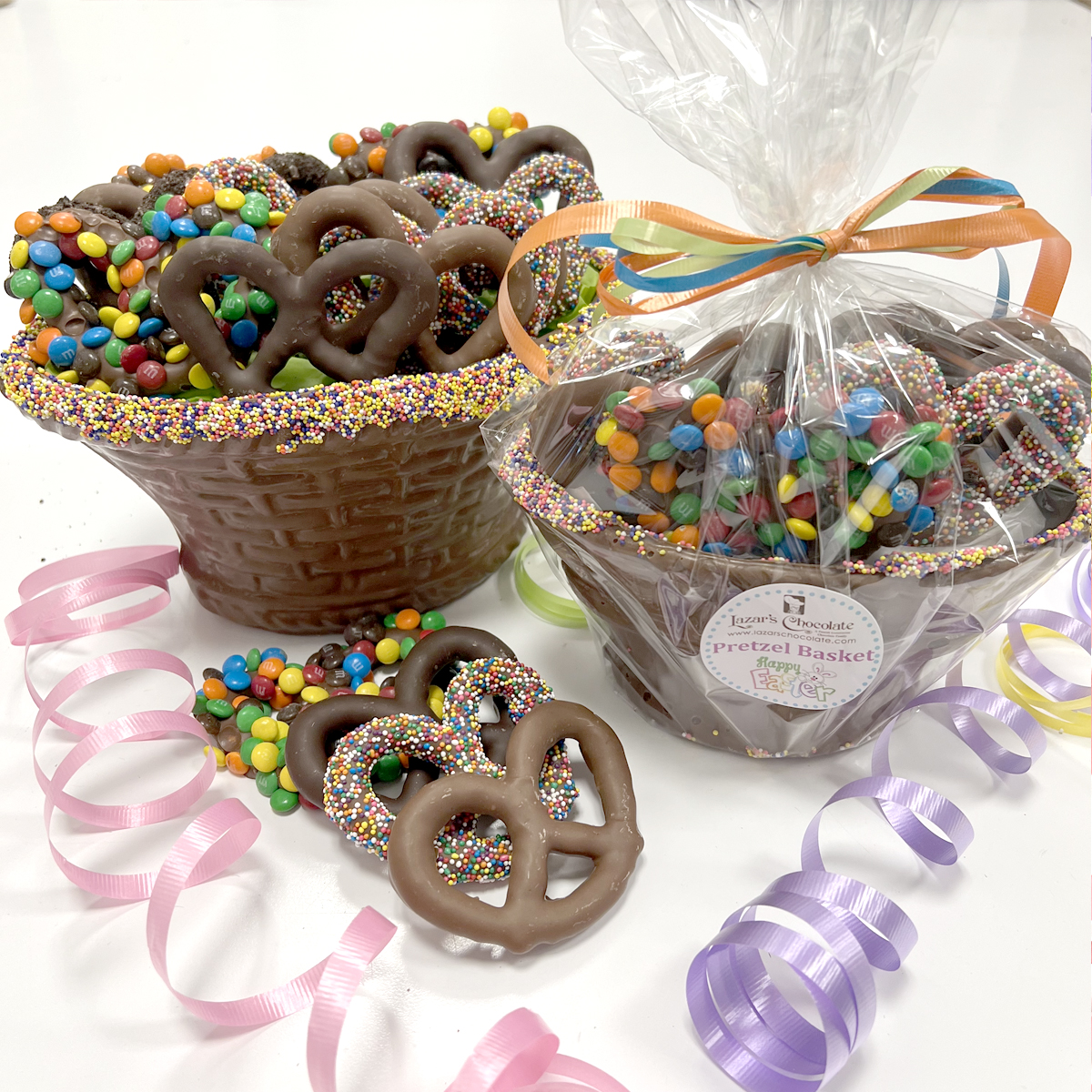 A true Easter treat, give the gift of this festive edible basket made using the same family recipe our loyal customers have come to love. Each chocolate Easter basket is filled with an assortment of our famous salty-meets-sweet chocolate covered pretzels, from drizzled and non-pareil to M&M coated and traditional milk and dark treats.


Wrapped in cellophane, each chocolate Easter basket comes ready to present to family, friends, colleagues and anyone else looking to get into the holiday spirit.