Personalized Gift Box - Happy Holidays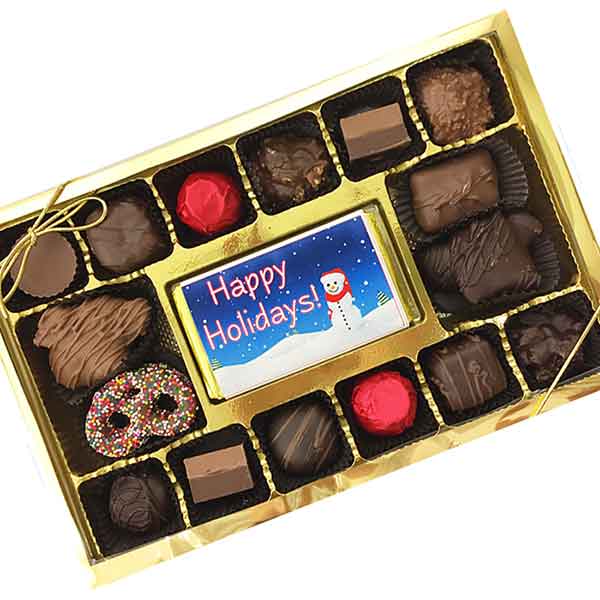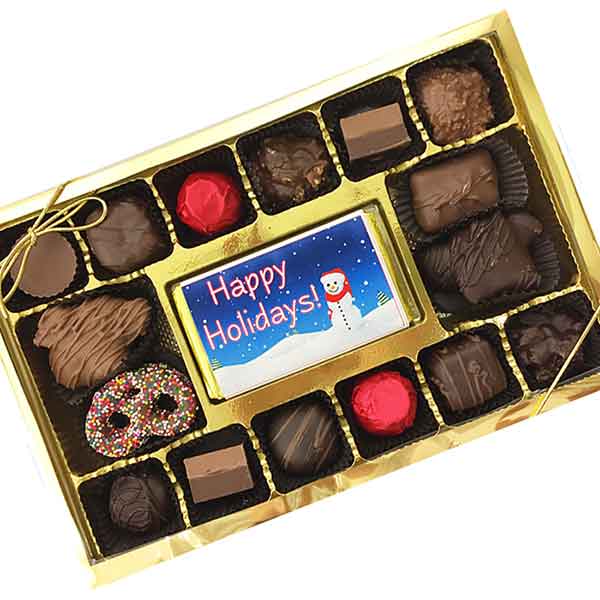 Personalize your next gift box with a custom wrapped chocolate bar surrounded by an assortment of our famous hand-dipped creations.

Individually cupped cherries, caramels, truffles, solids and creams offer a sweet, delicious and thoughtful way to wish friends, family members and coworkers a happy holiday season. Send as a thoughtful present to loved ones or as a thank you token come Christmas, Chanukah and New Years.