Milk or Dark Fall Leaves - Clear Gift Box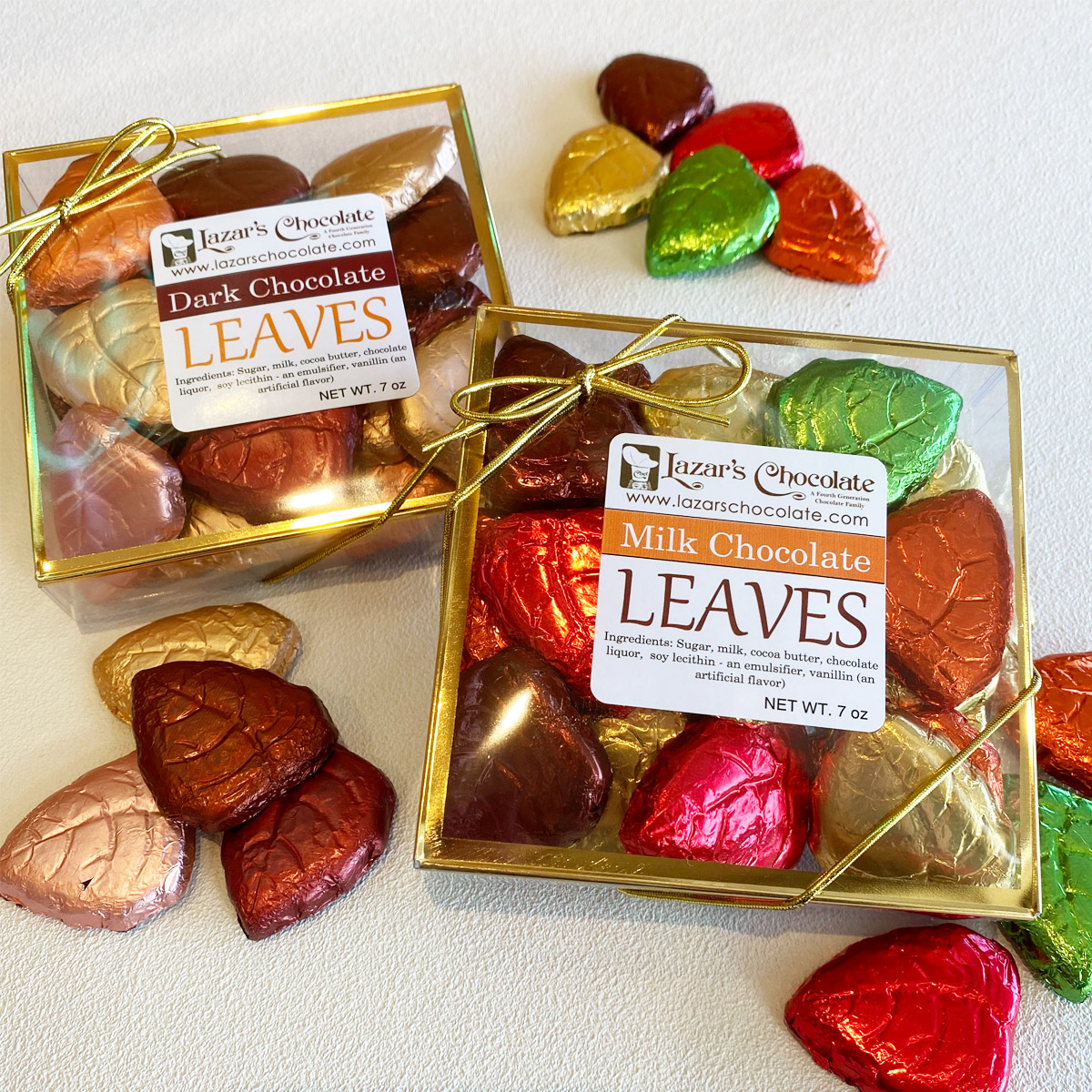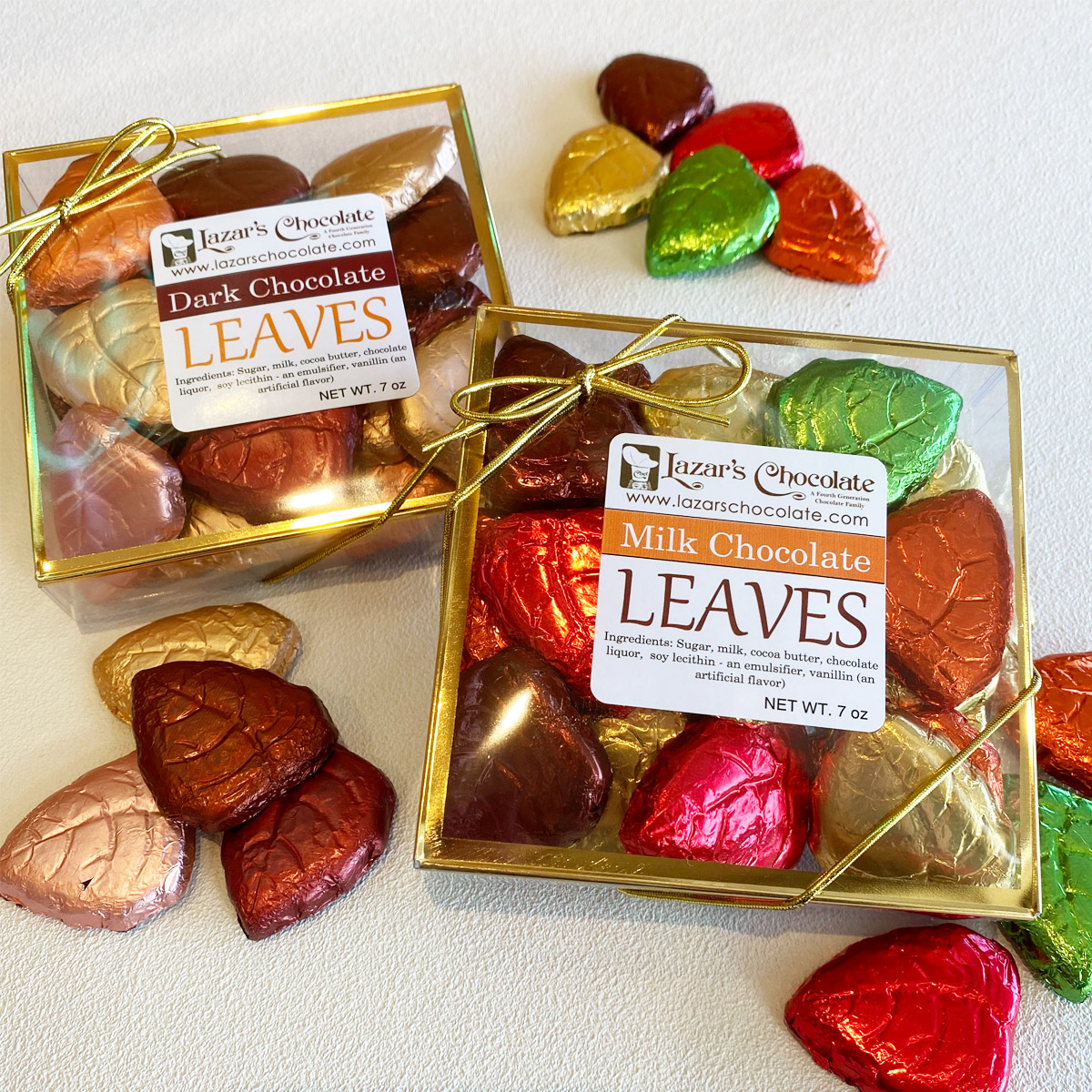 Solid milk or dark leaves made from our signature, pure Swiss-style chocolate. Each bite-sized piece is wrapped in one of a handful of majestic autumn colored Italian foils so beautiful that nature couldn't have done it better herself.
A customer favorite through November, clear faced boxes filled with miniature autumn leaves are the perfect gift for any fall holiday, from Labor Day and Halloween to Thanksgiving.
Kosher
This is a "Kosher-Dairy" Certified product. It has been repackaged in our store. Each piece is NOT labeled. Our packaging is NOT labeled. Please call us for more information regarding the manufacturer.
Ingredients
Milk chocolate (sugar, milk, cocoa butter, chocolate, soy lecithin; an emulsifier, vanillin; an artificial flavor) Semi sweet chocolate (sugar, chocolate processed with alkali, cocoa butter, milk fat, soy lecithin, vanillin; an artific)