Mini Easter Gift Bag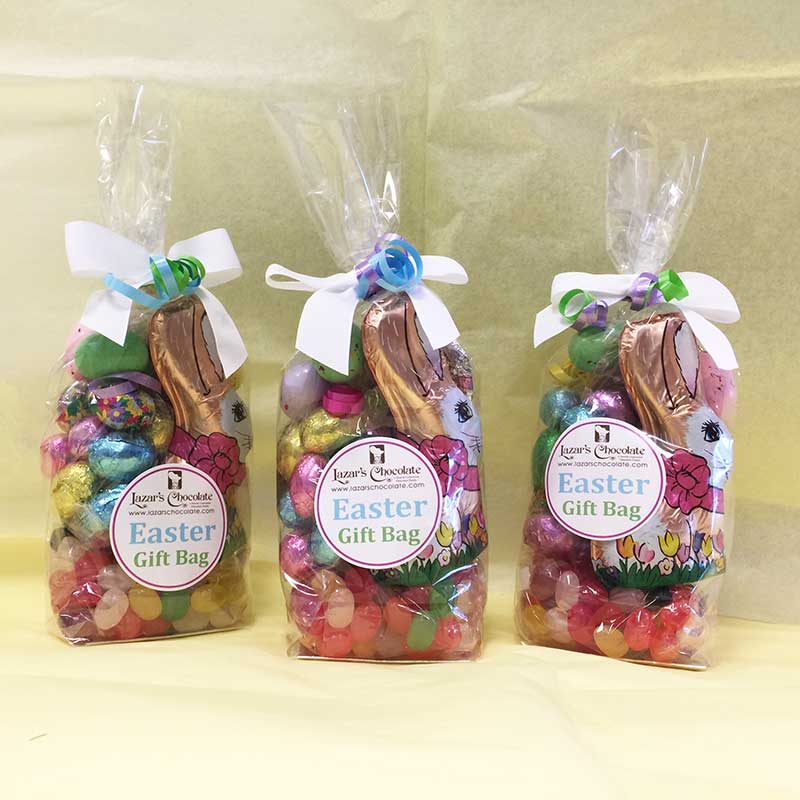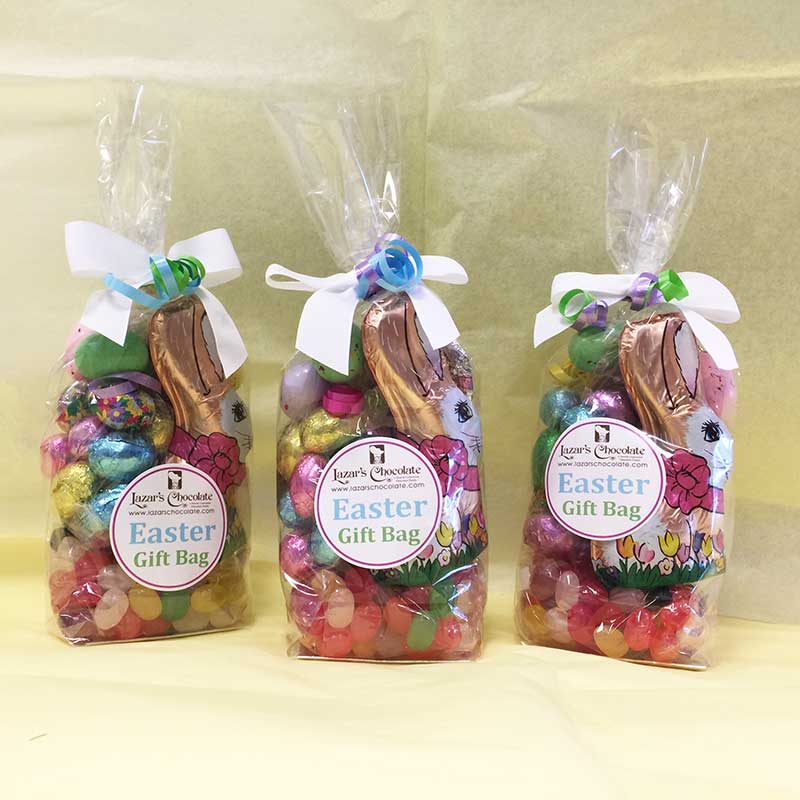 The perfect economical solution to Easter Baskets!

A decorative gift bag filled with Easter-friendly treats, from foil-wrapped eggs & bunnies to jelly beans to crispy malted eggs and other holiday springtime favorites. All chocolate is made using our world famous recipe. Cellophane bags are adorned with ribbons and a single fancy bow. All Easter Bag-skets come ready to present to family, friends, colleagues and anyone else looking to get into the holiday spirit.