11 Inch Chocolate Turkey - Semi-Solid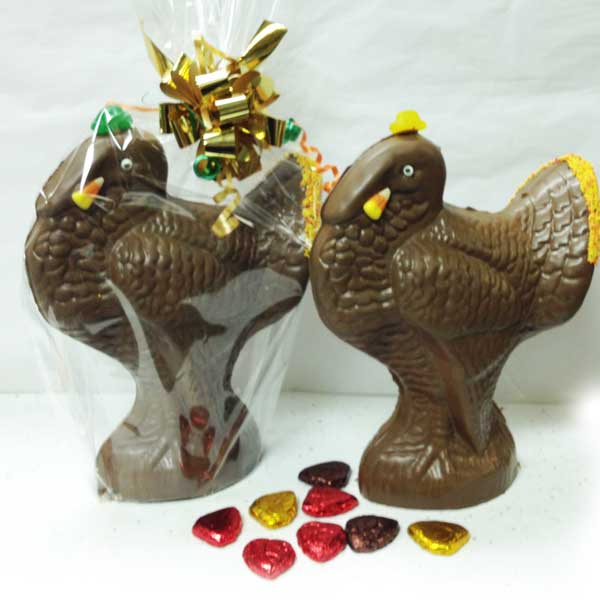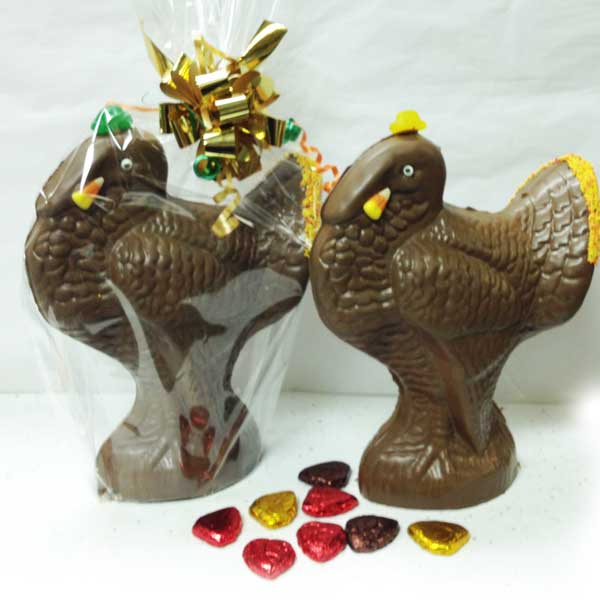 Make Thanksgiving even sweeter with these Semi-solid, three dimensional chocolate turkeys, boasting intricate details & decorations. Hand them out to the kids, use as a table centerpiece or place around the house to highlight the holiday spirit. Either way, they're sure to be gobbled down faster than you can say "Pass the turkey."
Piece size
11 Inches Tall (Approx 2 Pounds)
Ingredients
Milk chocolate (sugar, milk, cocoa butter, chocolate, soy lecithin; an emulsifier, vanillin; an artificial flavor)
Dark chocolate (sugar, chocolate liquor, cocoa butter, milk fat, soy lecithin, vanillin; an artificial flavor).