Traditional Easter Baskets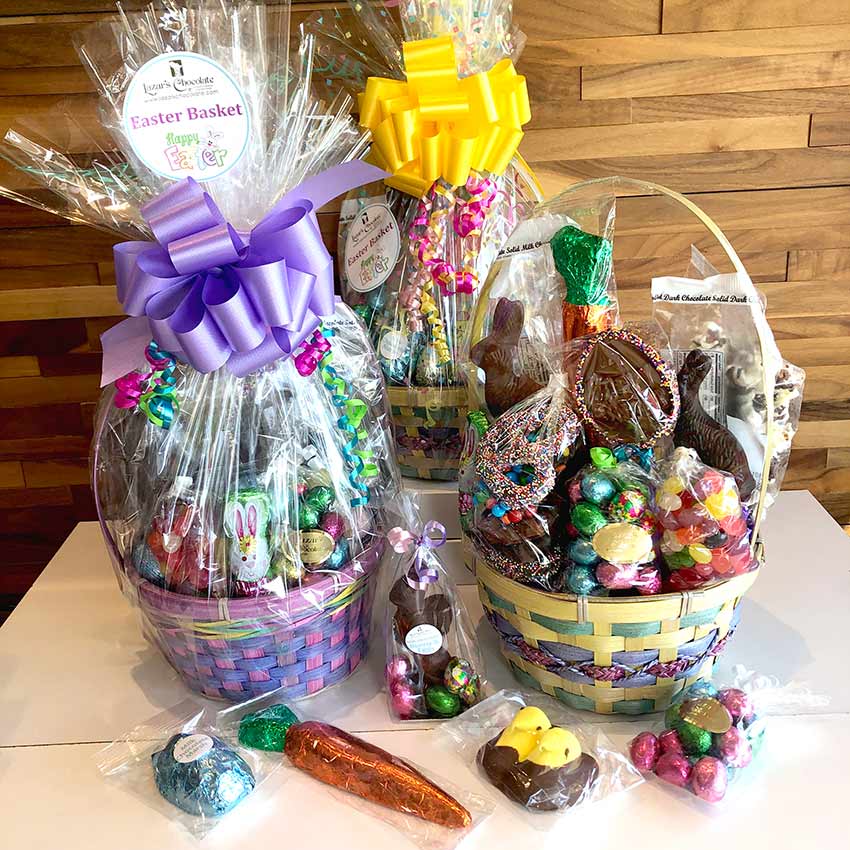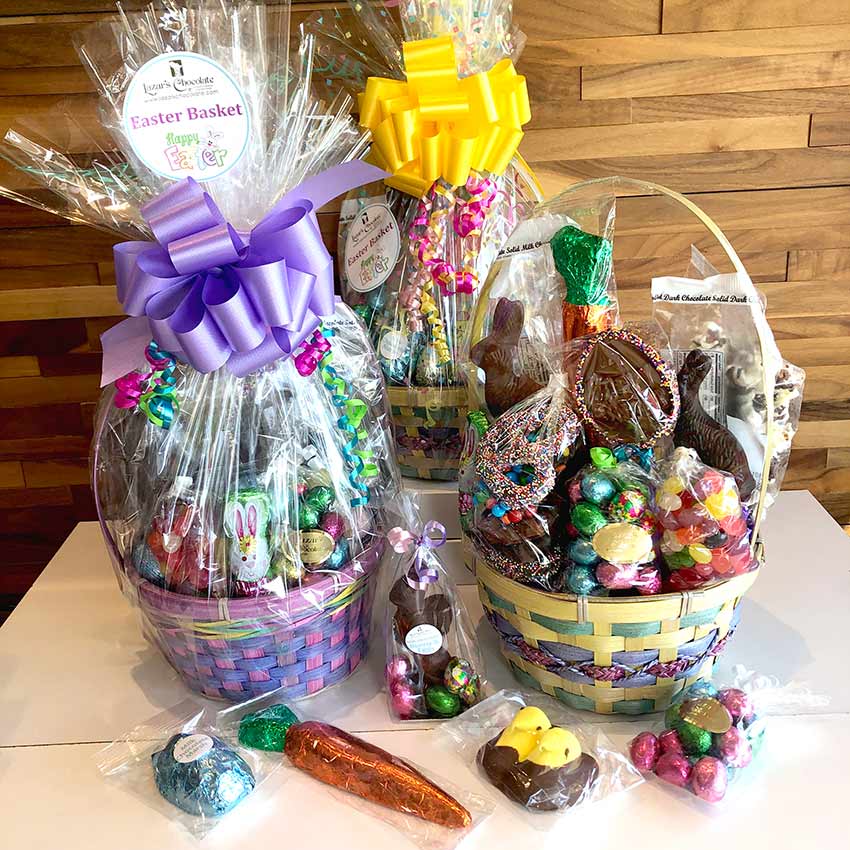 Pictured above: Large and Extra Large.
Basket Styles (handles, colors, patterns, etc) will vary based on availability. We apologize in advance.
A decorative basket filled with Easter-friendly treats, from foil-wrapped bunnies to jelly beans to crispy malted eggs and other holiday springtime favorites. All chocolate is made using our world famous recipe. Baskets are wrapped in cellophane and adorned with ribbons and a single fancy bow. All Easter baskets come ready to present to family, friends, colleagues and anyone else looking to get into the holiday spirit.
Ingredients
Contains: Milk Chocolate Eggs, Rabbits, Jelly Beans, Peanut Butter Eggs, Malted milk Eggs, Etc.