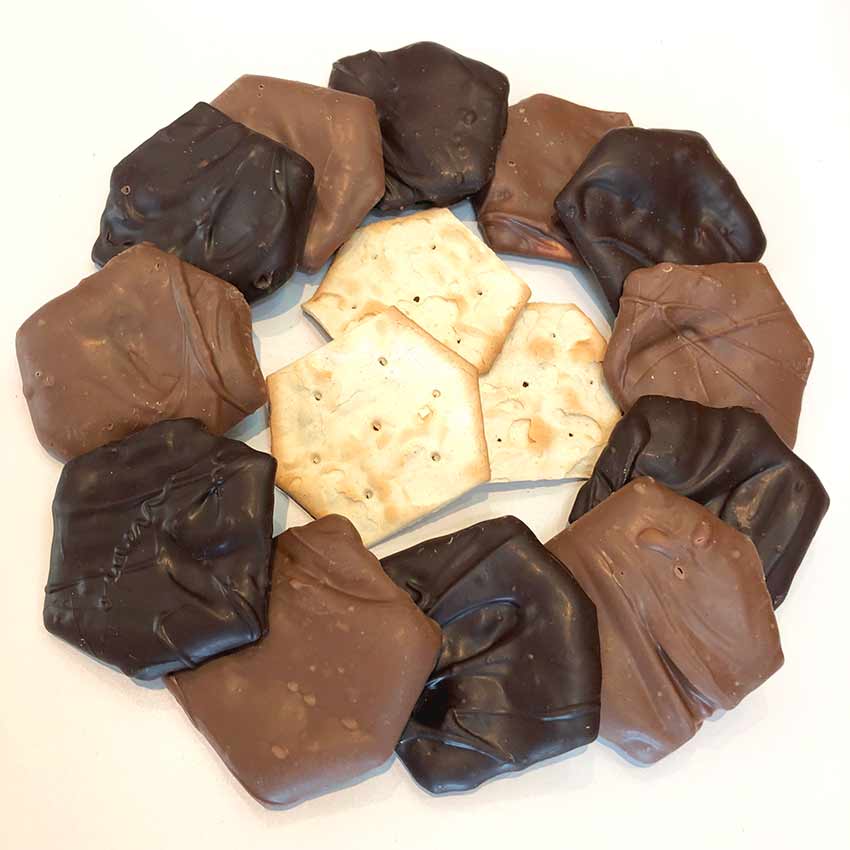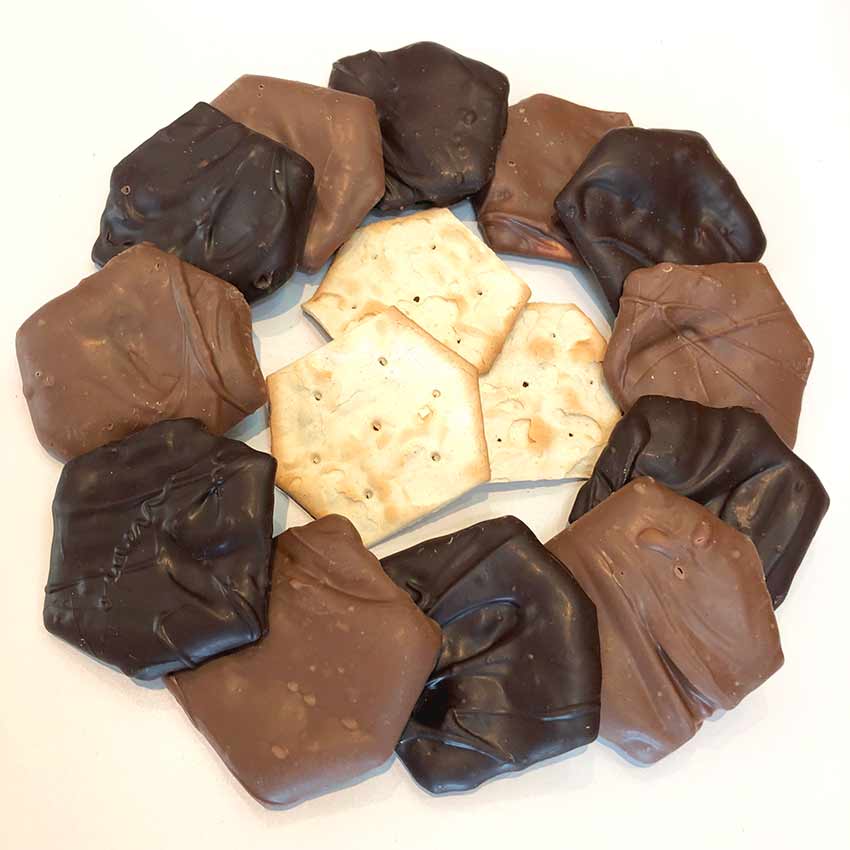 Emblematic of Passover, customers love the crunchy, cracker-like texture of our hand-dipped, chocolate covered matzoh, smothered in a generous coating of our signature Swiss-style family recipe. Chocolate covered matzoh is available in milk and dark chocolate. Great for dessert at Passover dinner, as a gift for a host, or for just snacking on during the holiday. Get your orders in early!


Made with Kosher for Passover Matzoh & Kosher Chocolate

This product

IS NOT certified

"Kosher for Passover"