Miniature Peanut Butter Eggs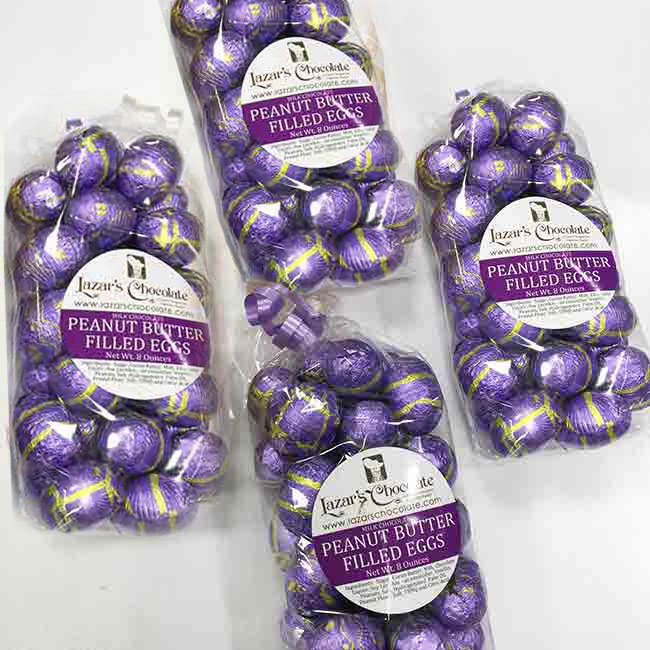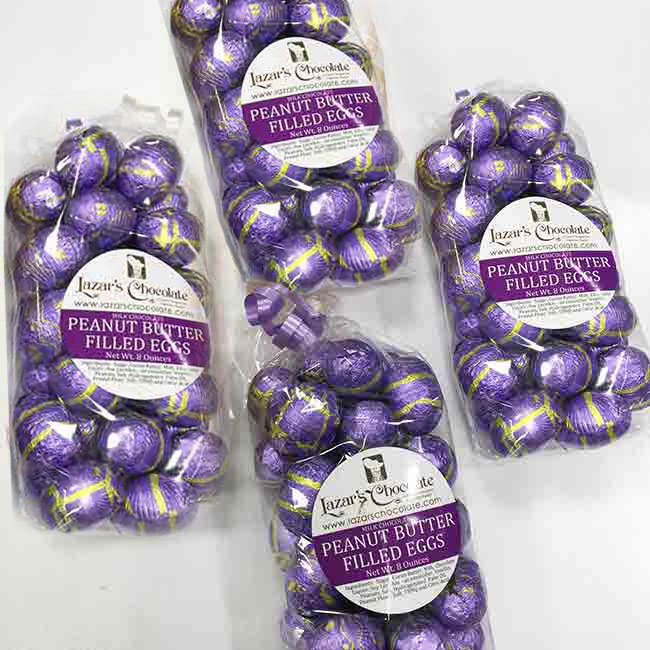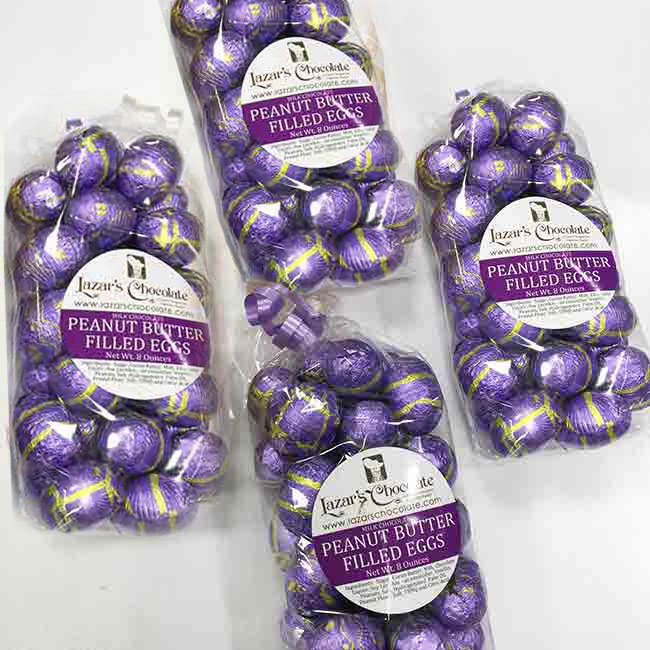 Hunting for Easter eggs has never been so scrumptious than with these filled hatcher eggs! Made with our signature Swiss-style blend, these bite-sized filled Easter eggs are inflected with Peanut Butter and wrapped with an assortment of metallic colors, featuring a medley of spring-inspired pastel hues.
Display in a candy jar, distribute in clear cellophane bags, utilize as table decoration or present in a simple Lazar's Chocolate box. Either way, they're the perfect gift for teachers, colleagues, secretaries, assistants, bosses, friends, family members and children alike.
Piece size
8 Ounce Package - Approx 30 Pieces