Gift Box - Chocolate Love & Kisses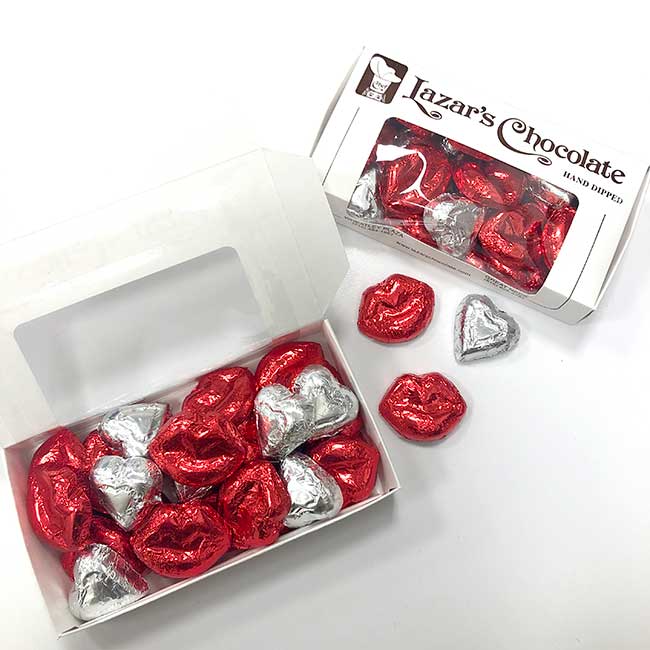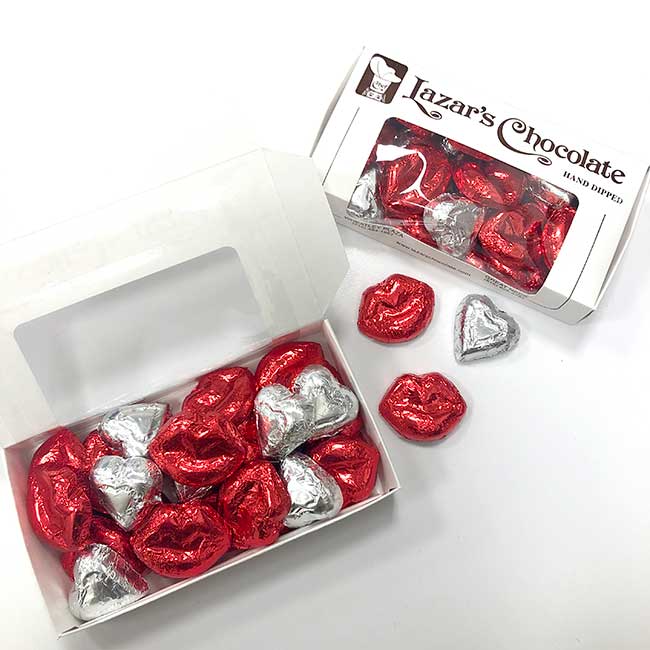 The sweetest way to say "I love you," these solid miniature hearts are made with our signature Swiss-style milk chocolate and encased in a rainbow of double-sided Italian foils.
Displayed in a Clear Gift Box for ultimate visibility, milk chocolate hearts are a great gift for any intimate occasion, from Mother's and Valentine's Day to holidays and birthdays.
Kosher
This is a "Kosher-Dairy" Certified product. It has been repackaged in our store. Each piece is NOT labeled. Our packaging is NOT labeled. Please call us for more information regarding the manufacturer.
Ingredients
Milk chocolate (sugar, milk, cocoa butter, chocolate, soy lecithin;an emulsifier, vanillin; an artificial flavor)