Chocolate Lips - Cellophane Gift Bags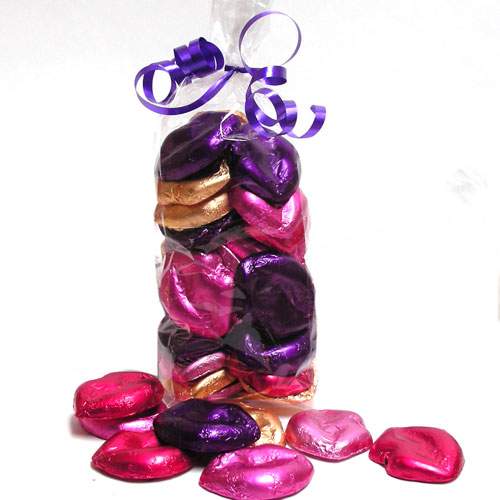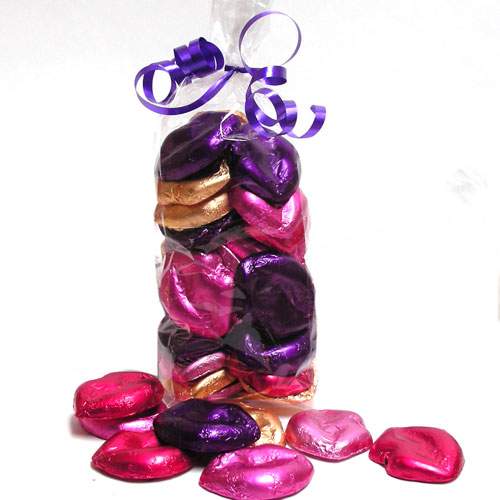 Give me some sugar! A sweet and seductive way to say "I love you," these solid lips in bold pucker-inspired hues are made with our signature Swiss-style milk chocolate and wrapped in fine Italian foils.

Chocolate lips are the perfect gift for an intimate occasion such as Valentine's Day. Each transparent cellophane bag is brimming with delicious bite-sized treats that can be playfully distributed to colleagues and classmates, cleverly used as table decoration or lovingly present along-with other romantic tokens of your appreciation.
Piece size
1 5/16" x 1 9/16" x 5/16"
Ingredients
Milk chocolate (sugar, milk, cocoa butter, chocolate, soy lecithin; an emulsifier, vanillin; an artificial flavor)