Gift Platter - Chocolate Covered Pretzels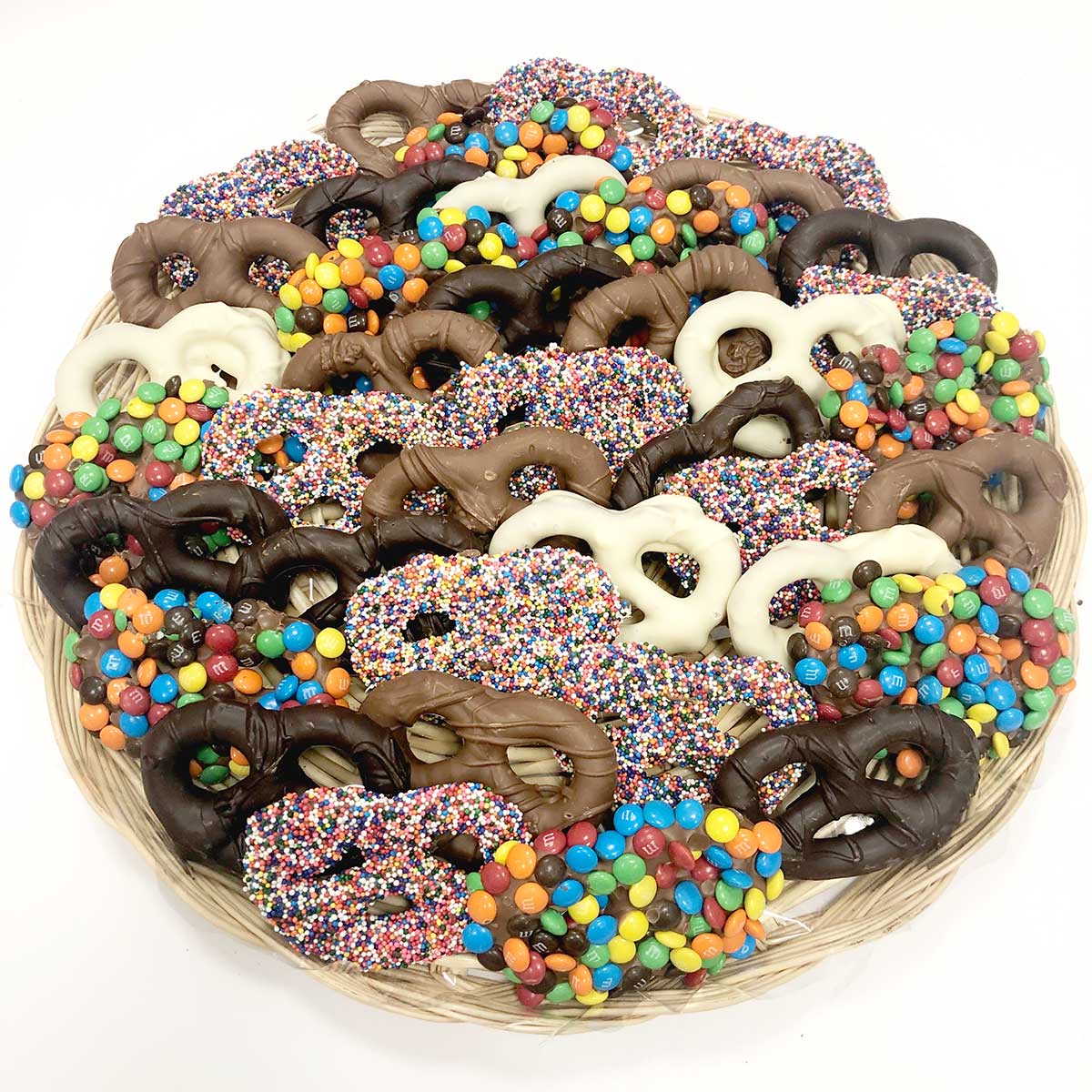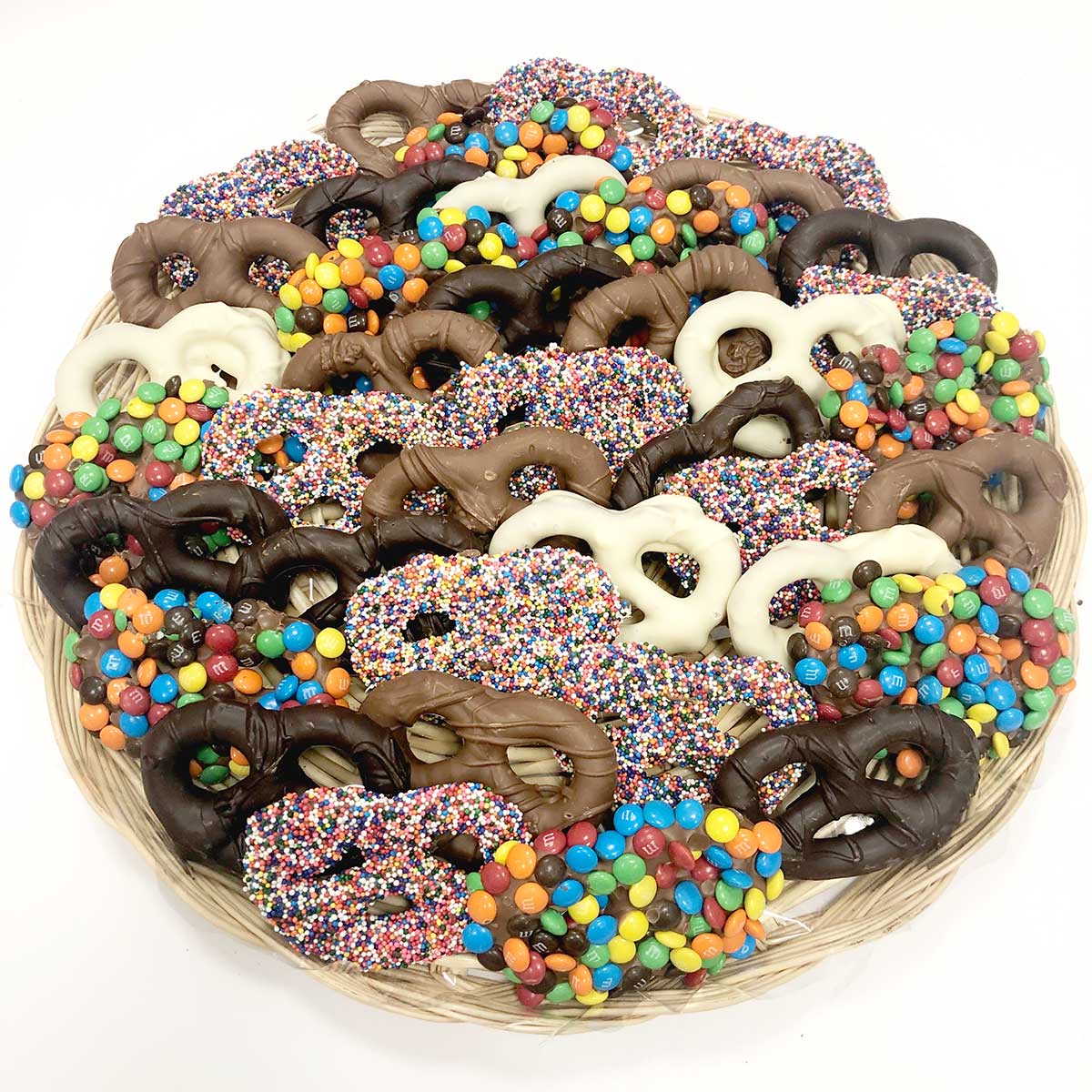 With recipes that span back nearly a century, there's little wonder why customers have relied on our platters of chocolate for years. Slightly salted pretzels covered in a mix of our famous Milk, Dark and White Chocolate are a wonderful addition to your next holiday party, family get-together or gathering of friends.

Platters of pretzels are available in several sizes, from 1.5 to 10 pounds.