Dark Chocolate Santas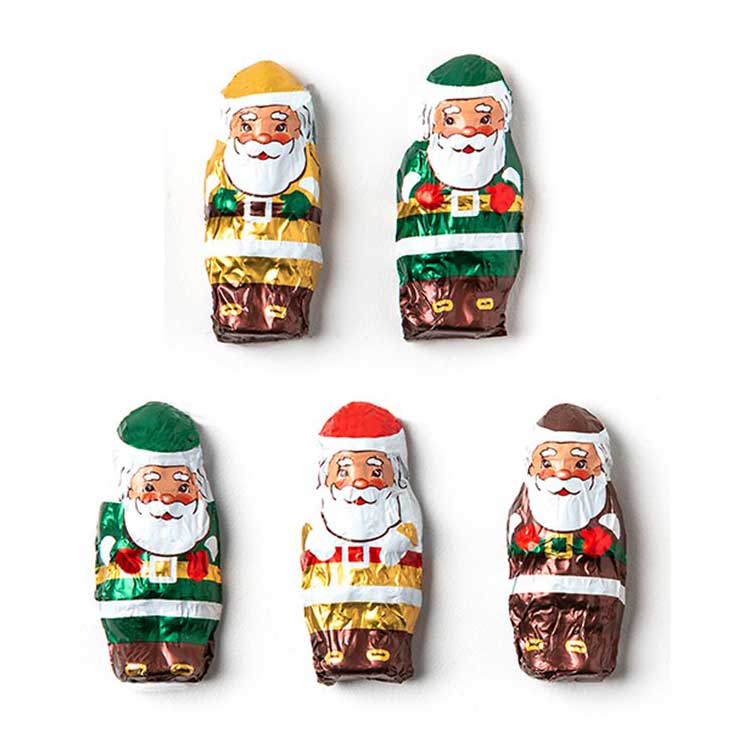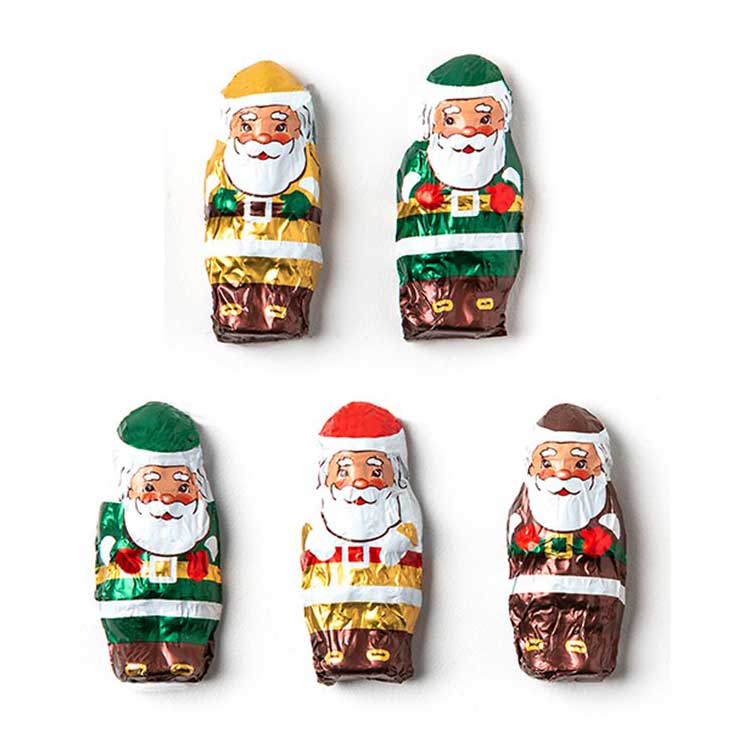 NEW FOR 2019!! Santa Clause is coming to town! Solid dark chocolate santas made from our signature Swiss-style formula and wrapped to look like Kris Kingle himself.
Use as stocking stuffers, display in a candy jar, distribute in clear cellophane bags, utilize as table decoration or present in a simple Lazar's Chocolate box. Either way, these bite-sized chocolate Santas are the perfect way to say "Happy Holidays" to teachers, colleagues, secretaries, assistants, bosses, friends, family members and children alike.