Pansies - Daisies - Violets (Gift Bag)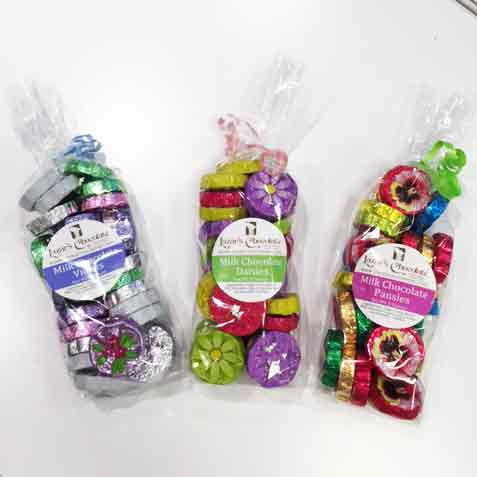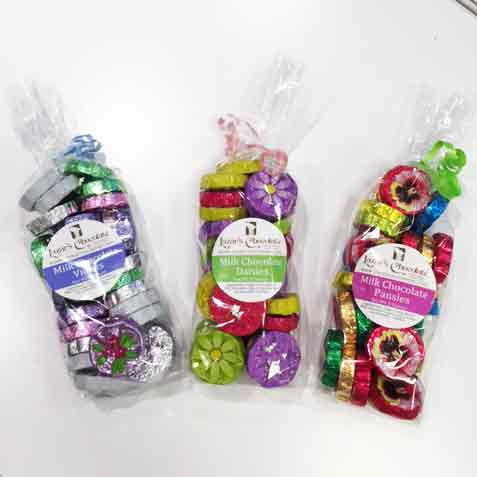 These solid miniature Flowers are made with our signature Swiss-style milk chocolate and encased in a colorful assortment of double-sided Italian foils.

A great gift for any intimate occasion, from Mother's and Valentine's Day to holidays and birthdays. Distribute these clear cellophane gift bags to colleagues and classmates, use as table decoration or present along with other romantic tokens of your love and appreciation.

3 Styles to choose from: Pansies, Daisies & Violets!
Ingredients
Milk chocolate (sugar, milk, cocoa butter, chocolate, soy lecithin; an emulsifier, vanillin; an artificial flavor)