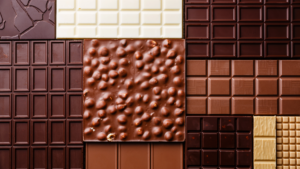 Those who are new to baking may not know there are differences between bittersweet and semisweet chocolate. So before you start baking with either of these types of chocolates, here are some facts about bittersweet and semisweet chocolate.
Bittersweet chocolate contains 70% cacao and has less sugar, where semisweet chocolate has 60% cacao. However, both of these chocolates can be interchangeable when used in baking, although bittersweet has a deeper flavor. 
When substituting bittersweet for semisweet and vice versa, there are some changes in the amounts you will add. For example, when replacing bittersweet with semisweet, you will need to combine 1 ounce of semisweet chocolate and 1/4 tablespoons of cocoa powder. 
When your recipe calls for bittersweet, and you only have semisweet chocolate. In that case, you will need to reduce the amount of sugar or remove it altogether as semisweet contains more sugar than bittersweet. 
It's always best to taste test the mixture before going any further with the recipe. 
But when you are baking, it's important to remember it's all about creativity and your preference. If you like something sweet, semisweet is the way to go, but if you prefer something less sweet, then bittersweet is best for you. 
It's important to note that unsweetened chocolate is not the same as bittersweet. Unsweetened chocolate contains 100% cocoa and is used to make candy. 
At Lazar's, we carry chocolates that contain 60 to 80% cacao content, and they come in bars and chips, perfect for your baking needs. And our chips contain no dairy, so they are perfect for those with dietary restrictions. 
For more information on the different types of chocolates, visit our website. Our blog contains many articles, all things chocolate. While you are there, have a look at the many kinds of sweet and savory treats that we offer. You can also place an online order right there, and we ship to almost everywhere. 
And if you have any questions, you can always give us a call at 1(800)829-5785. We will answer any questions you may have. Contact Lazar's today.