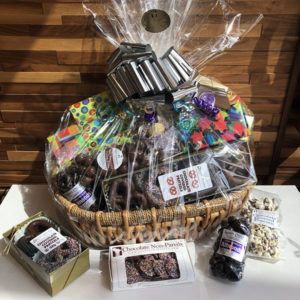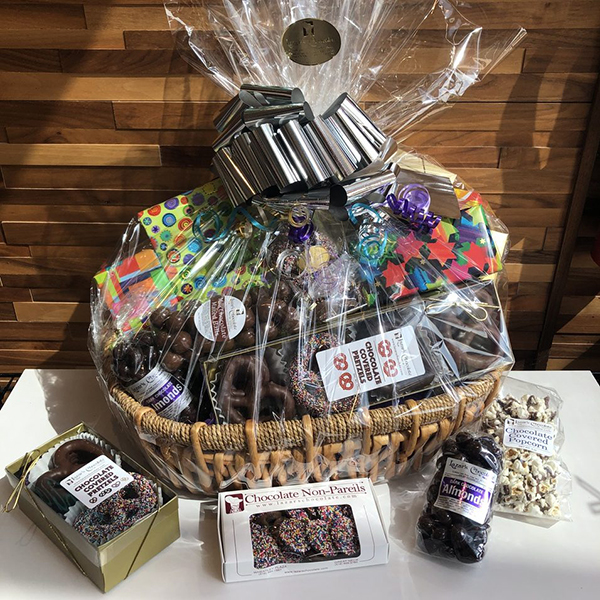 Chocolate graduation gifts are the perfect way to celebrate your student's hard work and achievements, no matter what level of education. At Lazar's, we carry a variety of sweets that everyone will surely enjoy. From chocolate roses to gift baskets that range in sizes. We also have party platters that will liven up any graduation party.
You're never too old for a sweet treat, but if chocolate isn't your thing, do not worry. We also have an assortment of sour and gummy candies for your choosing. Speaking of not being old, we also carry chocolates for the kiddos or the kids at heart. These kid-friendly themed chocolates include chocolate marshmallow pops, chocolate band-aids, iPhones, tv remotes, race cars, and more. Give them away as gifts or as a treat.
Chocolate graduation gifts are not the only present option we have. There are also fancy gift boxes and gift platters. And if party favors are what you need, we have you covered. We have a wide range of favors for all occasions like weddings, baby showers, and other important milestones. All our party favors are customizable to suit your theme and vary in size and chocolate type.
For more information on chocolate graduation gifts or to place an order, visit our website or call us at (516)829-5785. We will answer any questions you may have. Contact Lazar's today!