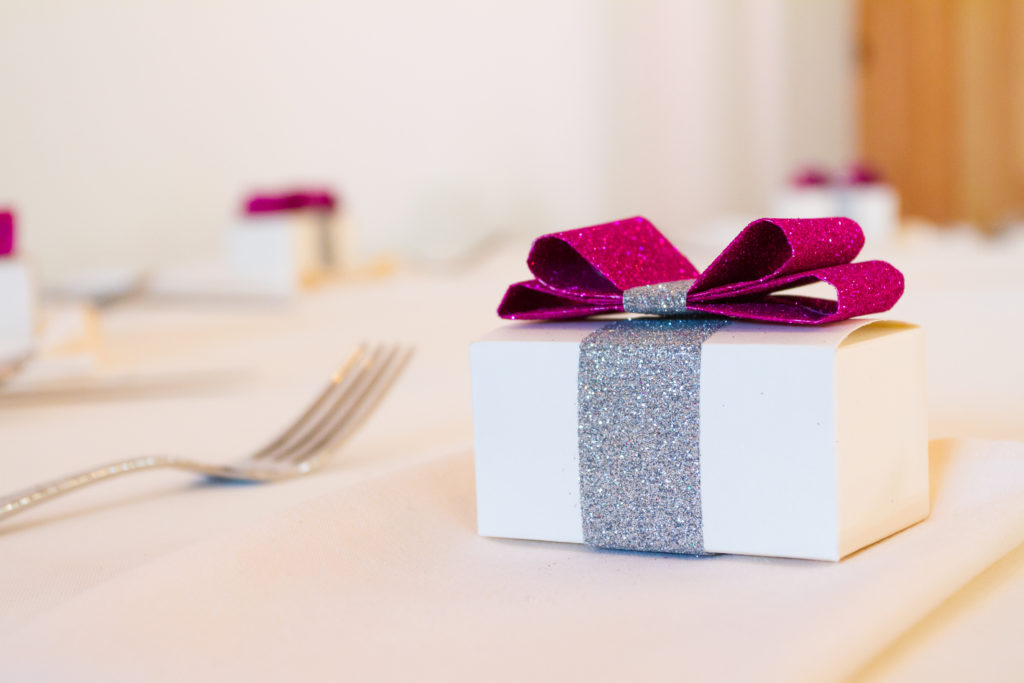 If you are hosting an event and need gourmet chocolate favors, then Lazar's Chocolate is the place for you. We carry all types of favors for any occasion, whether it be for weddings, baby and bridal showers or even birthdays, our chocolates are the perfect way to celebrate any special event.
Loot bags are a fun way to end a child's birthday party, and they are something the kids always look forward to, our loot bags come with milk chocolates and gummy and sour candies, all the things kids love. These loot bags can be customized with your child's name and the birthday that they are celebrating.
All gourmet chocolate favors gift boxes are handcrafted and packaged with care. They come in different sizes such as two and four-piece, 3×3 and 6×6 boxes, each of these contains an assortment of delicious chocolates and truffles. Each of these boxes is wrapped with foil and topped off with a bow and can come in gold, silver or white boxes. Chocolate favors can come in shapes like baby booties, shirts, carriages, butterflies, umbrellas, crowns, and crosses.
Treat your guests with delicious chocolate favors from Lazars, for more information about gourmet chocolate favors or any of our other sweet treats, visit our website or give us a call at 1-516-829-5785, we will answer any questions you may have. Contact Lazar's Chocolate today!