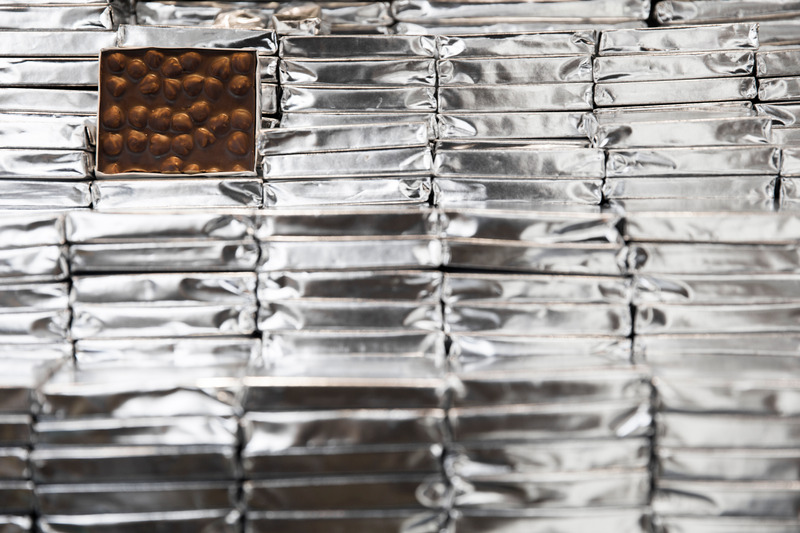 At Lazar's, our foil wrapped chocolate comes in many different shapes and colors. These mini chocolates are perfect for any occasion, whether it's for a wedding, Valentine's, Easter, a birthday party, or more. You cannot go wrong with delicious handmade chocolates.
As fourth-generation chocolatiers, we take our products very seriously. Everything we craft is handmade with care. When you taste our products, you will see why our regular customers keep coming back for more. If chocolate is not your thing, that's okay. We offer an assortment of candy, both containing sugar as well as sugar-free. And for those with nut allergies who love chocolate, we carry nut-free products as well. These nut-free chocolates are made in a designated nut-free facility so that you can eat them without worrying about an allergic reaction. For the kiddies or the young at heart, we carry chocolates in fun shapes that everyone will enjoy.
Foil wrapped chocolate are available in milk and dark chocolate, wrapped in double-sided Italian foil. They start at one pound and go up to a 10 pound bag, with roughly 55-60 pieces of chocolate per pack. You can choose from the following shapes, hearts, flowers, stars, sports, coins, lips, fish, emojis, and special holidays.
For more information on foil wrapped chocolate, visit our website or call us at (516)-829-5785. We will answer any questions you may have, contact Lazar's today.