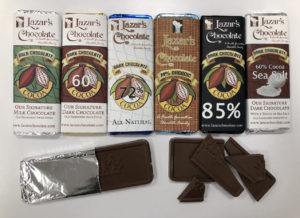 When looking into Wheatly Plaza chocolate shops, Lazar's Chocolate is your candy store. We carry a variety of chocolates and sweets everyone will enjoy. We have everything from your traditional chocolate bars to hand-picked assorted chocolates and assorted gummy and sour candies. You won't be disappointed when you visit our stores.
If you can't make it out to one of our stores but still want to try some of our products, have no fear. We can ship our products to pretty much anywhere, and we will do our best to ensure your treats are delivered safely. That is why we have a small ice pack fee for shipping to warmer climates and during the warmer months. Shipping rates also vary between locations.
When you come to our Wheatly Plaza chocolate shops, you might notice that holidays are our thing. It's become a tradition to create treats for holidays of all faiths. And we don't just do holidays. We also carry party favors for weddings, showers, and more. Planning a celebration, and you want to give your guests something to talk about? Consider one of our assorted platter baskets, such as assorted chocolates, candies, or mixed fruit or nuts. These beautifully packaged treats will have them talking for days.
For information on Wheatly Plaza chocolate shops, visit our website or call us at (516)829-5785. We will answer any questions you may have. Contact Lazar's today.