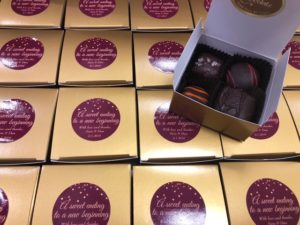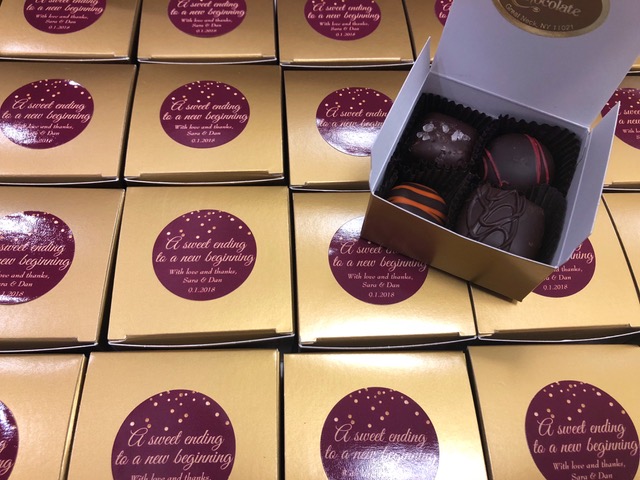 Party and wedding favors have become a staple for significant events. Such as birthday parties, graduation parties, showers, and of course, weddings. And at Lazar's Chocolates, we have a variety of favors for you to choose from, such as cellophane bags with foil-wrapped chocolates, chocolate and party bags, chocolate-covered popcorn, and more.
We have you covered if you are looking for more than just chocolate. Not only do we offer a wide variety of handcrafted chocolates, but you will also find an assortment of sour and sweet gummy candies, as well as trays of assorted dried fruit and nuts. Whatever the occasion is, there is something for everyone at Lazar's.
Ordering party and wedding favors are easy. When browsing our website, click on the party and wedding favor tab, browse through the various products, and then select the one you want and customize it the way you want. Once you are done, choose how many you need and then add to your cart. Some favors will have a minimum order of 10. When it comes to our elegant boxes, you can choose the shape of your chocolates and if you want dark or milk chocolate.
For more information on party and wedding favors and how to place an order, visit our website or give us a call at (516)829-5785. Contact Lazar's today!
party and wedding favors