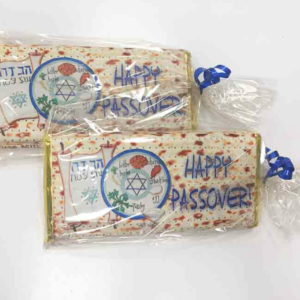 Even if you don't practice a Kosher diet, you've probably heard of Kosher before. But what does Kosher mean? Kosher is a specific type of product that Jewish people are okay to eat. These products are specifically important during Jewish holidays such as Hanukkah and Passover. 
Passover celebrates the Jewish people's liberation from slavery during early Egyptian times. In Hebrew, it's spelled as Pesah, and in Judaism, Pesach. 
This year, Passover starts on April.16 and ends on April.23. During the first night, families will gather together for a large feast called the seder. And sometimes, it is referred to as the Festival of Unleavened Bread. 
A seder is a plate of traditional Jewish foods, including matzo ball soup, gefilte fish, brisket, roast chicken, potato kugel, and tzimmes, which is like a vegetable stew—consisting of carrots, prunes, and sometimes sweet potatoes or regular potatoes. 
Passover is a time for rejoicing and celebrating, and it's during this time when Kosher foods are essential. 
The word "kosher" actually comes from a Hebrew word meaning "fit," so any food product labeled "kosher" is okay for them to consume. Examples of kosher products are milk, beef, chicken, salmon, and tuna. 
Some other terms kosher terms include: 
Kosher-pareve: These products are made without any meat, milk, or derivatives. Our pareve products include dark chocolate, mints, espresso beans, and rum cordials. 
Glatt: The term glatt refers to anything with meat in it. Our chocolates do not contain any meat. 
If chocolate isn't your thing, we have other sweet Kosher treats such as assorted fruit, licorice bites, and Twizzlers. 
Most people who practice a Kosher diet require the food products to be labeled Kosher certified before consuming them. While others only need to know if they're made with Kosher ingredients. 
For Passover, we have many treats for you to enjoy. They include chocolate bars, Matzoh, chocolate, fruit and nut platters, chocolate-covered macaroons, Passover frogs, Passover Sedar plate, Jelly Fruit slices, etc. 
Not all of our Kosher products are certified, so if that's a concern. It's a good idea to read the labels before purchasing. 
At Lazar's, we want to wish all a Happy Passover to all our celebrating customers. 
For more information on our Kosher products and to place an order for your celebration, visit our website or call us at 516-829-5785. We will answer any questions you may have.