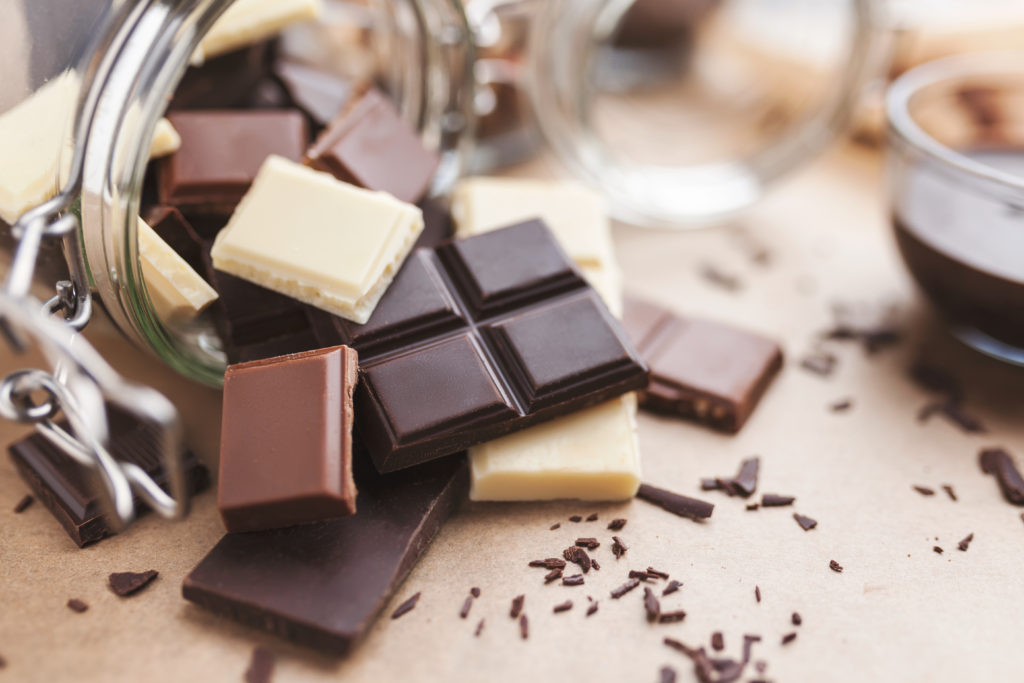 What can be better than good, quality chocolate? It's a sweet treat that you can give as a gift or purchase for yourself. When it comes down to it, you can do anything with it. You can bake cookies or a cake with it, melt it down and mix with cream for hot chocolate, or eat it as is. There is no wrong way to enjoy a delicious chocolate treat.
If you are a chocolate connoisseur, you know what to look for in a bar of good quality chocolate. But if you're a chocolate novice, who is looking to enjoy a sweet treat, here are a few things to look for when purchasing good quality chocolate. 
The first thing you want to look for is the cocoa content; milk chocolate should have at least 30 percent cocoa, while dark should contain a minimum of 45 percent. Excellent dark chocolate should contain 70 percent or more. 
Another sign of quality chocolate is its ability to melt in your mouth. You should not have to do a lot of chewing to consume chocolate. If the piece of chocolate does not melt right away and has a waxy texture, then it's probably not good quality. There should also be no more than six ingredients that go into making it. 
At Lazar's, our chocolates are handcrafted with care. We use no more than six ingredients, and our chocolates range from milk to extra dark chocolate. Our dark chocolate starts at 72 percent and our extra dark chocolate starts at 85%, so if dark chocolate is your thing, you've come to the right place!
If that isn't enough, did we mention that dark chocolate has health benefits such as lowering your blood pressure and improving memory? Just eating one piece a day has so many health benefits and more.
We also cover a lot of other treats in chocolate, such as candy, fruit, nuts, popcorn and more. 
Are you hungry yet? Have we activated your sweet tooth? If the answer is yes, then visit our website to see all of our products. Or you can always give us a call at 516-829-5785. We will answer any questions you may have, contact Lazar's today.