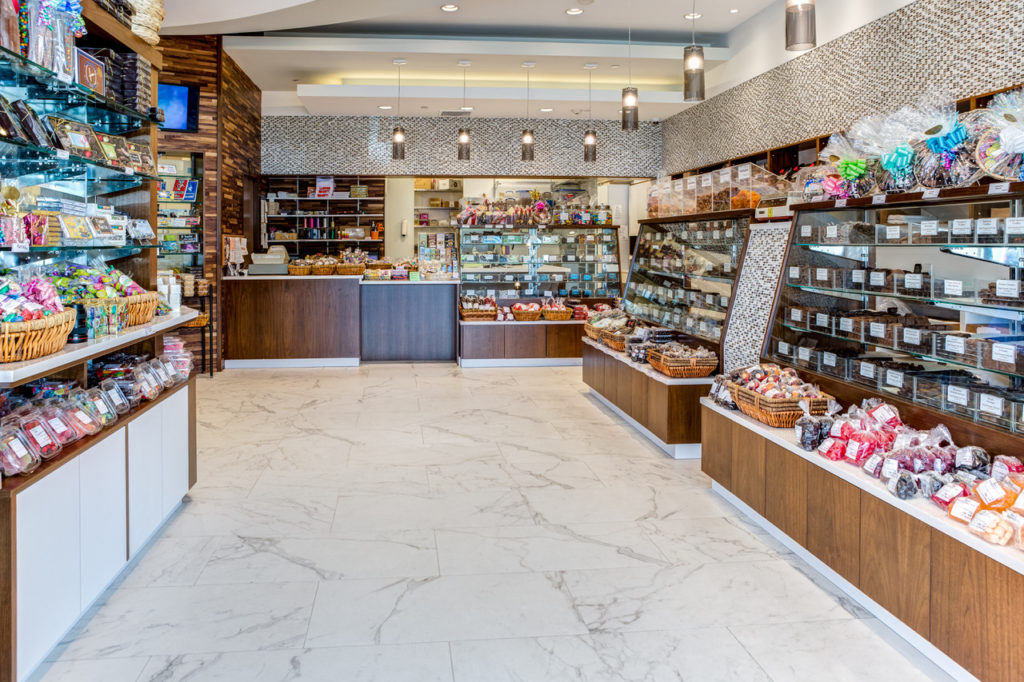 Who has the best gourmet chocolate in town? Why Lazar's of course. We have chocolates for all occasions, whether it be a wedding, baby shower, religious event or party. If something sweet is what you need, we have it all. 
Are you looking for something to bring to a party? At Lazar's, we carry a selection of platters each containing an assortment of our finest chocolates that will satisfy the sweet tooths of your guests. If party favors are what you are looking for, you can even customize your party favor boxes with colored ribbon and foil.
We want everyone to be able to enjoy the best gourmet chocolate, which is why we carry sugar and nut-free chocolates. Our nut-free chocolate products are made in a dedicated peanut-free facility, so those with nut allergies can enjoy our chocolates without worrying about allergic reactions.
We don't mean to brag, but when it comes to gourmet chocolate, we make it the best. And as fourth-generation chocolatiers, we always put our heart and soul into every chocolate product we make. For more information about any of our products, visit our website or give us a call at 516-829-5795. We can answer any questions you may have.