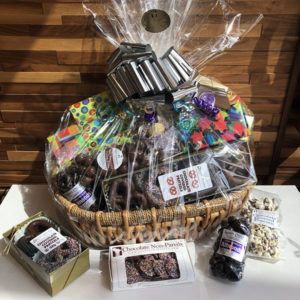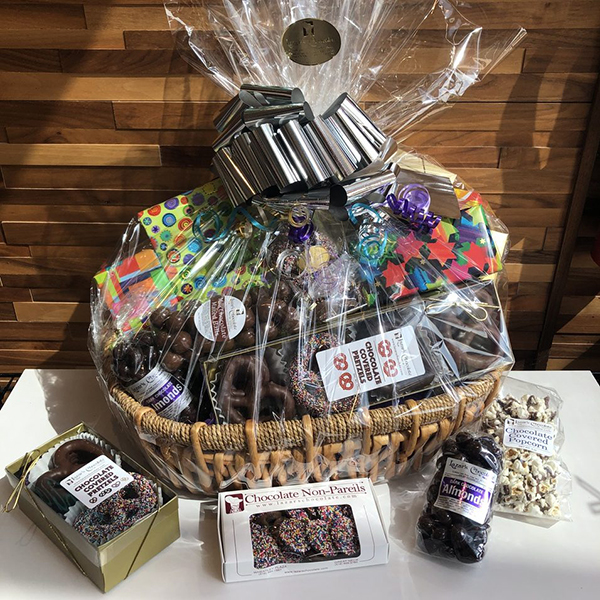 A chocolate candy gift basket is a delicious way to treat that special someone on your holiday gift list. At Lazar's, we have a variety of gift baskets for everyone on your list. And if sweets are not their thing, we also carry platters filled with dried fruit and nuts. 
With the holidays fast approaching, you are probably starting to think about what kind of treats will delight your family. Well, you are in luck because we have many options for you to choose from, such as assorted candy and chocolate platters, chocolate covered pretzels, chocolate covered popcorn, and many more delicious options your family will enjoy. 
If you need different sizes for your chocolate candy gift basket, we can arrange that. Our gift baskets come in different sizes ranging from small to extra-large, and the same goes for our platters. These platters and gift baskets come with various chocolates and candy, so you don't have to worry about picking and choosing which sweets to add. There is something for everyone. And while you are shopping for others, why not grab something sweet for yourself? You deserve it! 
For more information on ordering a chocolate candy gift basket and our many other treats, visit our website or give us a call at 1(516)829-5785. We will answer any questions you may have. Contact Lazar's today!