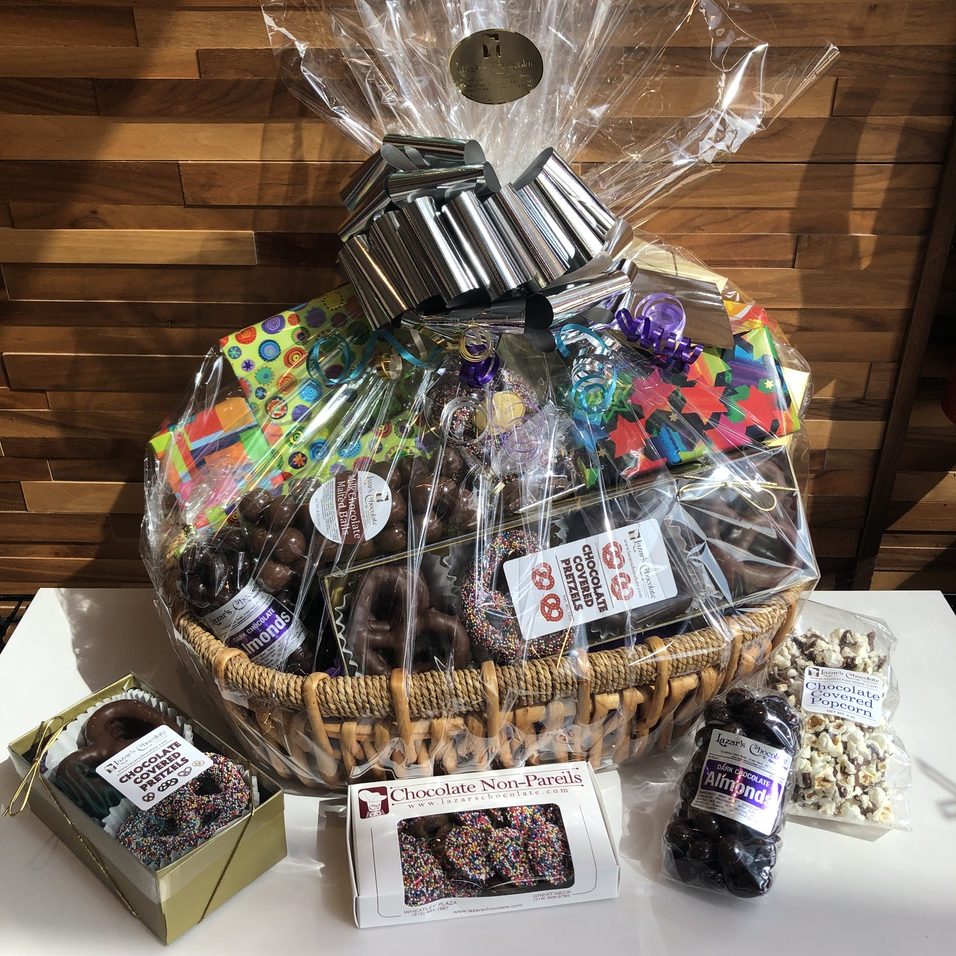 Who doesn't love getting chocolate gift baskets? They are the perfect treat to brighten someone's day or make a special occasion even more special. At Lazar's Chocolates, we have an assortment of chocolate gift baskets for any occasion. Most baskets come in a traditional wicker style or "platter-style". Each of our gift baskets contains an assortment of chocolates that will be sure to please any chocolate lover.
Lazar's wicker baskets come in six different sizes; the larger the size, the greater assortment. But no matter the size, each of our baskets contains an assortment of chocolates, chocolate covered raisins, chocolate covered pretzels, and chocolate-covered malt balls. At Lazar's, there is always something for everyone. Our baskets are neatly packaged and can be marked for any occasion.
Chocolate gift baskets are only one of the delicious treat options that we provide. Our "platter-style" gift baskets come in an assortment of candy, as well as dried fruits and nuts. Like our traditional baskets, our platters come in a range of sizes from small to x-large, and like our chocolate baskets, they also come with a mixture of delicious goods.
So if you are planning on treating that special someone, or want to thank your team for a job well done, give Lazar's Chocolates a call at (516) 829-5785. We can help you with any questions you may have.