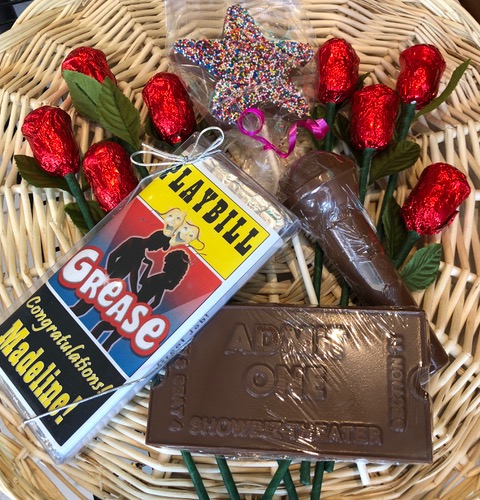 What can be more fun than chocolate novelties? They are a fun and delicious way to celebrate any occasion. At Lazar's, we carry a variety of chocolate novelties to suit any occasion, from baby showers to graduation and even chocolate that says get well.
As fourth-generation chocolatiers, we believe chocolate is the best gift and the best way to celebrate any occasion. Looking for a present for that sports fan? We have just the thing! Your sporty friends are bound to love our sports novelty chocolates. Instead of tobacco cigars, why not celebrate a new baby with one of our chocolate cigars? They come wrapped in blue and pink packaging.
Our chocolate novelties even come in animal, car and theater themes. These shapes are perfect if you are hosting a zoo or automobile birthday party, or even an Oscar viewing celebration. Your guests will be amazed by our fun and uniquely shaped chocolates that will match any party theme. We also carry a chocolate key for those who have just purchased their first or new home. This type of novelty is a "sweet" way for a real estate agent to say thank you to their clients and to congratulate them on purchasing their new home!
If you would like to have a look at our selection of chocolate novelties, visit our website or give us a call at 516-829-5795. We will answer any questions you may have!