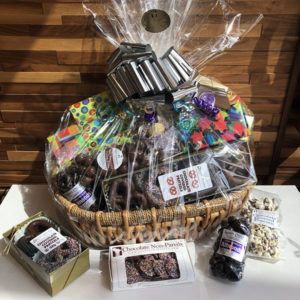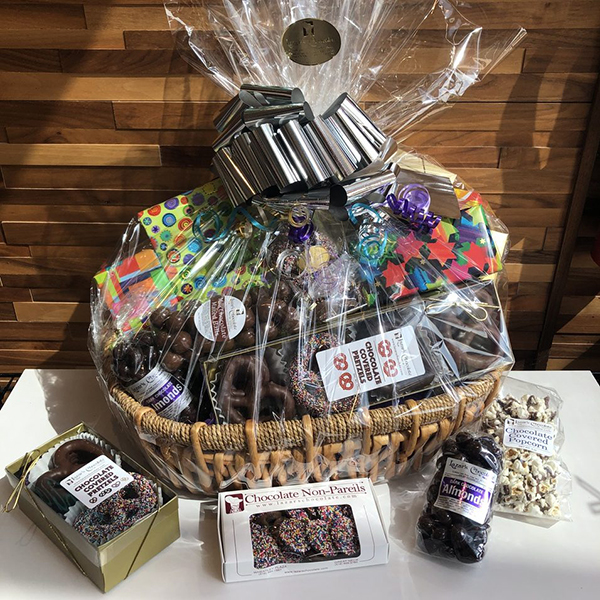 What can be better than placing a chocolate order online, especially when it's from your favorite chocolate shop, such as Lazar's. Not everyone can make it out to our stores. That is why we offer shipping to almost anywhere. Shipping costs vary between location, climates, and seasons. If you live somewhere warm, we add an extra ice pack fee to ensure your chocolate gets to you safely.
We know not everyone loves chocolate as much as others. Some people prefer candy and other sweets, while some are more savory types. For those who follow under these categories, don't worry. We haven't forgotten about you. There are plenty of candies for you to enjoy. For our savory lovers, we have a platter of fruit and dried nuts that you may enjoy.
Placing a chocolate order online is easy. Go to our website, click on a category, select the product you want, choose from the different sizes and type of chocolate, add it to the cart, and then follow the payment and delivery instructions. Shipping costs and delivery time will be determined at checkout. An extra $3.50 insulation fee is added to all orders if you live someplace warm or during the warmer months.
For more information on placing a chocolate order online, visit our website or call us at (516)829-5785. We will answer any questions you may have. Contact Lazar's today!