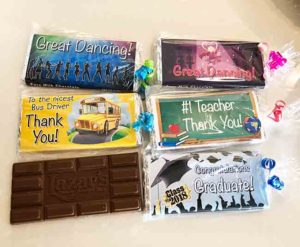 Introducing Lazar's: Delivering Sweet Delights to Your Doorstep Worldwide
Experience the joy of delectable treats no matter where you are in the world with Lazar's chocolate shipping worldwide service. We take pride in offering a seamless shipping experience to our valued customers, ensuring that our irresistible products reach you promptly and in perfect condition. Let us take you on a delightful journey of flavors, as we not only ship chocolate but also a wide range of candies, dried fruits, and mixed nuts. If chocolate isn't your preference, fear not, for we have a plethora of tantalizing options waiting to be explored. Our commitment to customer satisfaction extends to those unable to visit our physical store, making shipping an enticing and convenient alternative. Prepare to be amazed by our exceptional selection of treats, which can be discovered on our user-friendly website.
Shipping costs for our chocolate shipping worldwide delivery service vary based on location and the time of year. During the summer and warmer climates, an additional insulation fee is added to preserve the quality of our products. To provide you with a seamless experience, we offer different shipping options tailored to meet your needs. For areas within Great Neck, a flat rate of $5 applies. Customers residing outside of Great Neck can expect UPS shipping costs ranging from $14.50 to $15.50 or same-day delivery options priced at $20 to $30. For customers across the rest of the country, shipping fees range from $15 to $25. Additionally, a $3.50 ice pack fee ensures that your treats stay cool throughout the journey, should it be required.
We understand that you may have questions or require further information about our chocolate shipping worldwide service. To assist you in making the most informed decision, our knowledgeable team is ready to address any inquiries you may have. You can reach us by visiting our website or by calling (516) 829-5785. At Lazar's, we are dedicated to providing exceptional customer service and ensuring your satisfaction with every order. Contact us today and embark on a delectable adventure that will leave your taste buds craving more.