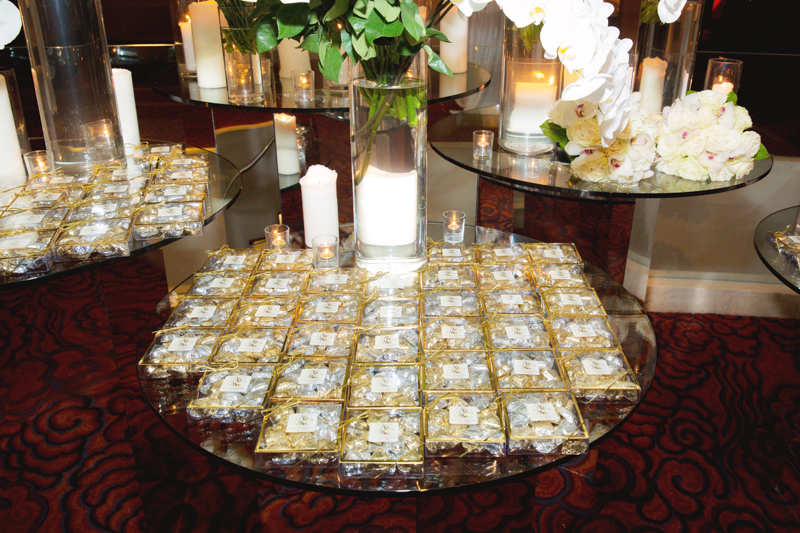 If you are planning a wedding, why not consider chocolate wedding favors to thank your guests for attending your special day? At Lazar's, we carry six varieties of boxes to choose from. Each box is perfectly wrapped, containing two or more assorted chocolates. 
Each of our chocolate boxes is unique in their own way. For our 2 x 2 and 4 x 4 favors, you can choose between gold, silver and white boxes. We also offer 3 x 3 and 4 x 4 clear acetate boxes. Each of these five boxes can be wrapped with a curled ribbon with a color of your choice, as well as a customized printed ribbon with your special day printed on it.
Choose Lazar's chocolate wedding favors and get our four and eight-piece boxes, offering a variety of different chocolates within one box. Each of these boxes contains nuts, truffles, caramels, and even a chocolate-covered pretzel. What a surprise! 
When purchasing Lazar's chocolate wedding favor boxes, you are sure to get delicious, finely crafted chocolates by a fourth-generation family of chocolate experts. For more information on our chocolate favors or any of our other products, you can visit us online or give us a call at (516) 829-5785. We will answer any questions you may have!