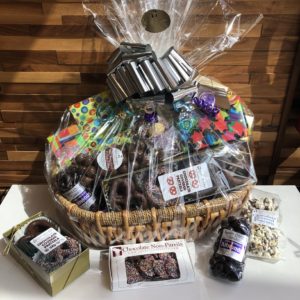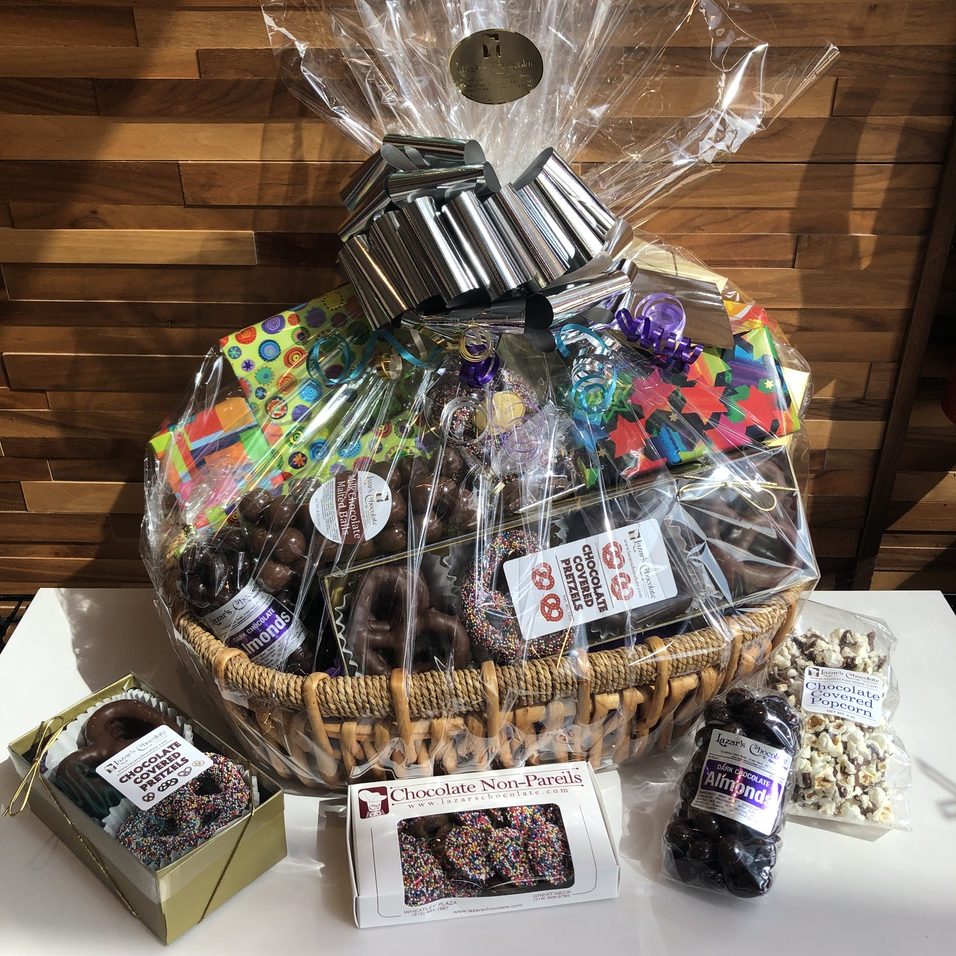 When it comes to adding a touch of excitement to your next meeting, celebration, or company party, look no further than Lazar's exquisite corporate gift platter. Our carefully crafted assortments of delectable treats are guaranteed to impress. From assorted chocolates to mouthwatering candies, chocolate-covered pretzels, and a tantalizing mix of everything, our platters offer an irresistible spread that will have your workers flocking to the boardroom with anticipation.
In addition to creating a memorable atmosphere, party favors are an excellent way to express appreciation for your hardworking employees. Treat them to the simple joy of a bag filled with beautifully wrapped chocolates, enveloped in your choice of various foils and ribbons tailored to your needs. For those who prefer candies, we also offer delightful candy bags containing a medley of sour and sweet gummies, ensuring there's something for everyone to enjoy.
Lazar's corporate gift platters come in a range of sizes, catering to different preferences and group sizes. From small to extra-large, the platters offer an array of treats that expands with each size. Regardless of the size or type you select, we guarantee a delightful selection that will leave you satisfied. If you need assistance determining the ideal platter size or type for your event, our knowledgeable staff is ready to lend a helping hand. However, we highly recommend our corporate gift platter, which encompasses everything from luscious chocolates to irresistible gummies. With this option, you can ensure there's a delightful treat to suit every palate.
To learn more about our corporate gift platter and to place an order, we invite you to visit our website or give us a call at (516) 829-5785. Reach out to Lazar's today, and our dedicated team will be delighted to address any inquiries you may have.