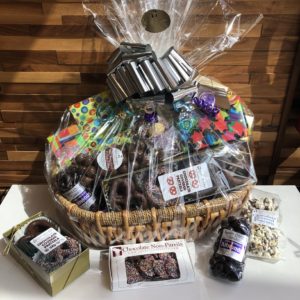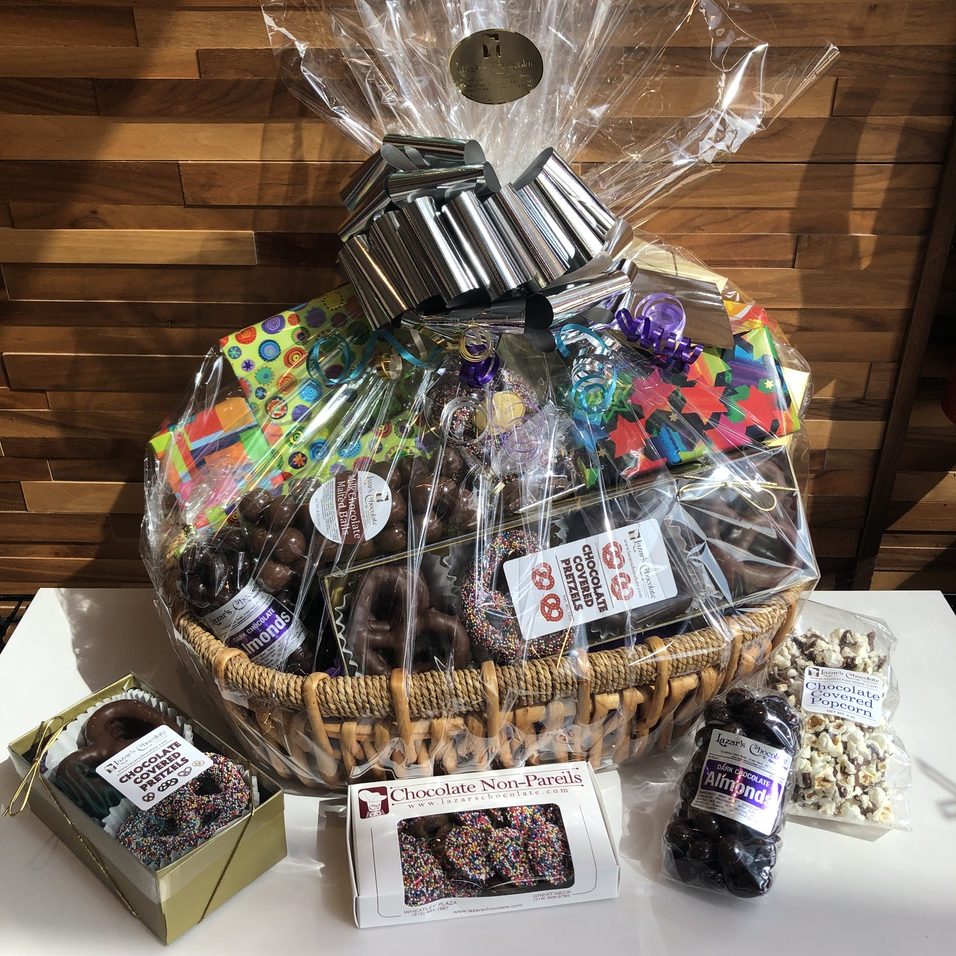 At Lazar's, our corporate gift platters are the best way to add excitement to your next meeting, celebration or company party. We have platters that contain assorted chocolates, candies, chocolate-covered pretzels, and one with a mixture of everything. Your workers will flood the boardroom when they hear what's waiting for them. 
Party favors are also an excellent incentive for your workers. Show them your appreciation for their work by gifting them a bag of foil-wrapped chocolates. You can choose from various foils and ribbons to match your needs. We also carry candy bags for those who prefer candy over chocolate. These bags contain a mixture of sour and sweet gummies.
Corporate gift platters sizes range from small to extra large. The bigger the platter, the more variety of treats they contain. But no matter what size or type of platter you choose, we're sure you'll be happy with the selection. And if you need to figure out how big of a platter you need or the platter type. We can help you there. However, we suggest our assorted gift platter, which contains everything from chocolates to gummies. That way, there's something for everyone. 
For more information on corporate gift platters, such as how to place an order, visit our website or call us at (516)829-5785. Contact Lazar's today! We will answer any questions you may have.