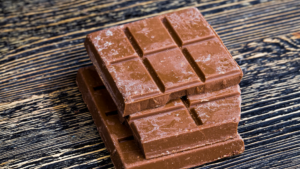 Where's the place to go for fall chocolate in Great Neck, New York? Why Lazar's Chocolate, of course! We carry a wide selection of chocolates that are perfect for any occasion. We have everything from chocolate-shaped turkeys to foil-wrapped fall-coloured leaves. Come check out our latest Thanksgiving creations. 
The holidays are fast approaching, so it's time to start thinking about festivities and gift-giving. Whether you're looking for something for family, friends, co-workers, teachers or anyone else, we have the perfect gift ideas. There is something for a chocolate lover and a candy lover. And if you're hosting a party, why not consider one of our assorted platters? They make for the perfect centerpiece and contain various chocolates and candies. 
What makes our selection of fall chocolate in Great Neck the best of the best? Is it because we handcraft all of our chocolates with care? Or that we try and include all faiths when creating delicious treats, or is it because we're a family-owned and operated business? There are many more reasons to love our store, but it's best to see for yourself. And if you can't make it out, we deliver to almost anywhere. Shipping charges will apply. 
For more information on our fall chocolate in Great Neck, visit our website or call us at (516)829-5785. We will answer any questions you may have. Contact Lazar's today!