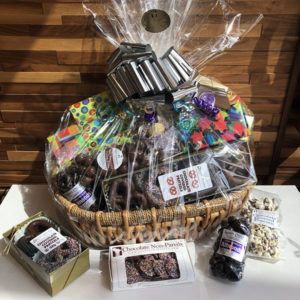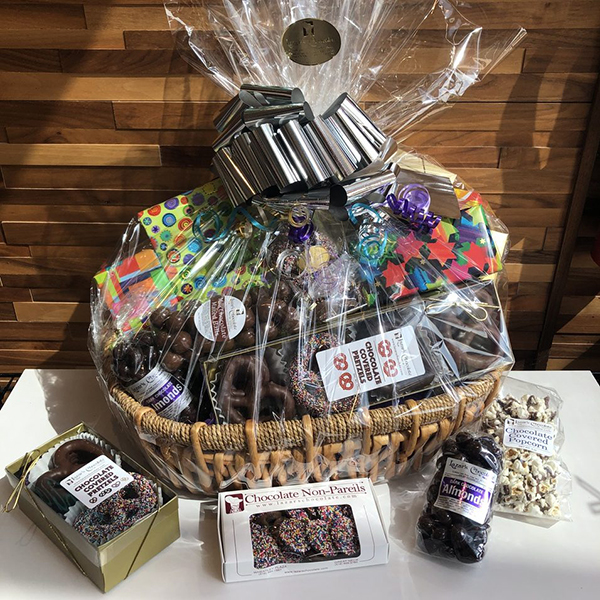 If you are looking to have sweet and delicious gift baskets delivered, look to Lazar's Chocolates. Our baskets are hand-picked and assembled with care and come with a variety of our chocolates and chocolate-covered products, making them a perfect idea for all occasions. Whether small or large, for a family member, neighbor, or colleague.
At Lazar's, customer satisfaction is our main concern. And to do this, we make products that everyone can enjoy. So, we carry an assortment of sugar-free and nut-free products, as well as kosher-free. It's just a simple way we can help all of our customers feel important and have them enjoy a special treat.
Are you looking to have gift baskets delivered to someplace outside of our stores' location? No problem, we ship them to anywhere around the world, whether in the US, Canada, or Internationally. We will get these baskets to where they need to go. Of course, we cannot predict the weather conditions. But we will do our best to ensure your purchase arrives in good shape. Though, we don't recommend shipping it so someplace hot as chocolate and heat do not mix.
For more information on how to get gift baskets delivered and the types, we carry, visit our website or give us a call at 1(516)829-5785. We will answer any questions you might have. Contact Lazar's today!