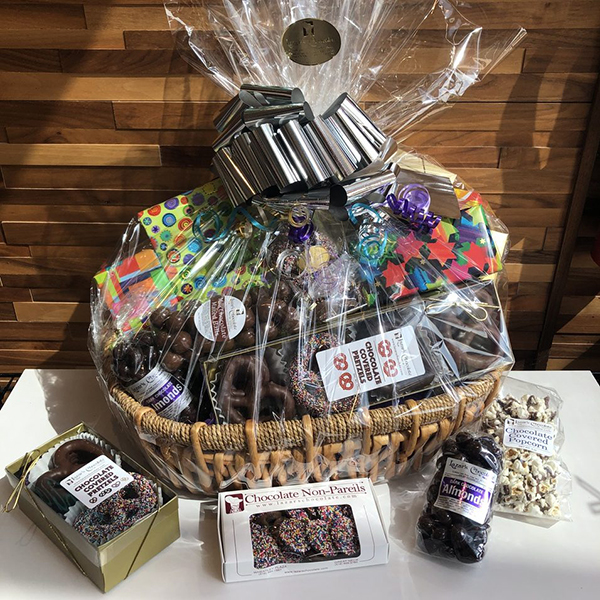 Who doesn't love getting the gift of chocolate? Whether it's milk, dark or white. Chocolate is the perfect way to treat someone special or to thank them for everything they do. At Lazar's, we know chocolate. And we have chocolates for just about any occasion, from birthdays to weddings and from party favors to party platters. Whatever you need, we've got it.
We understand some of our customers may have dietary restrictions, and nobody should feel left out. That is why we carry a variety of sugar and nut-free products. We also carry kosher free products for those who are on a kosher diet.
The gift of chocolate can be anything, like our fancy gift boxes, a basket of chocolate covered popcorn, towers of chocolates, a gift set containing only the essentials, or our happy chocolate and candy gift package. But that's not the only gift sets we have; there are also gift platters. These platters include chocolate covered pretzels, a platter of assorted chocolates, a four-section platter of chocolate favorites, and a four-section platter of chocolates and dried fruits and nuts.
These are just a few of the many gift of chocolate ideas we have; for more ideas, visit our website or give us a call at 1 (516) 829-5785. We will answer any questions you may have. Contact Lazar's Chocolate today.