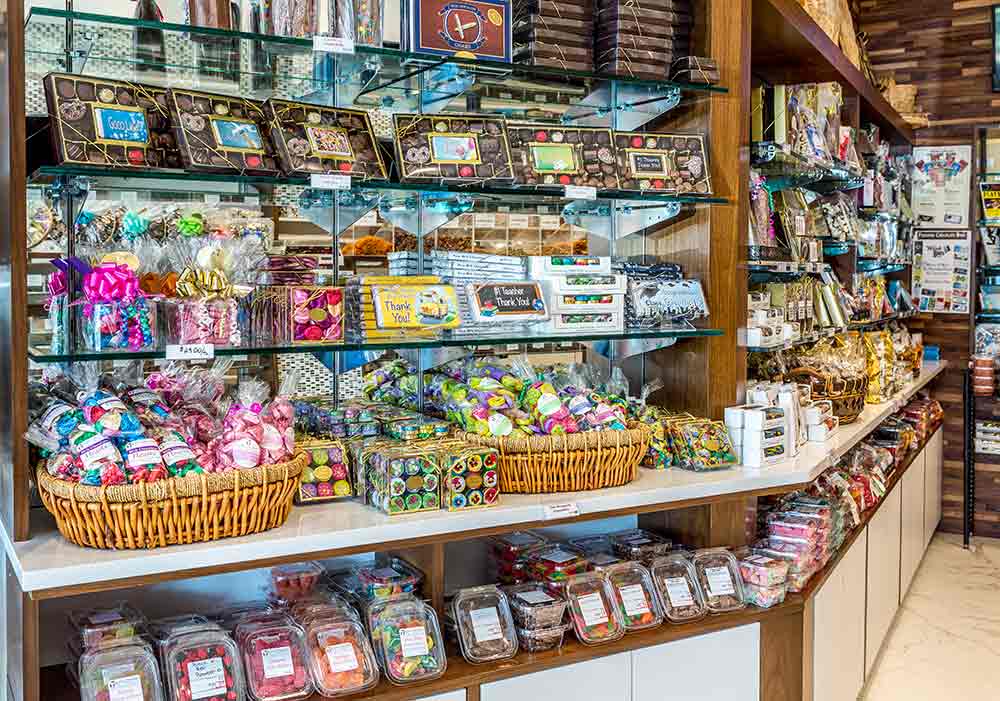 At Lazar's, we offer a variety of gourmet chocolate candy, from chocolate-covered gummy bears to chocolate-flavored Twizzlers and everything in between. There is something for everyone to enjoy, and we also offer sugar-free candies and chocolates for those who have diabetes and are unable to enjoy regular sugary sweets.
Are you planning or attending a big event and looking for something sweet to bring to the table? How about our delicious candy or chocolate platters? These plates come with a large variety of chocolates and candies that range in sizes from small to extra large. Perfect for any sized event. And if you are looking for a healthier option, we also carry dried fruit and nut platters.
Not only can gourmet chocolate candy make for a great party pleaser, but it can also be gifted to someone special. We have a selection of gift ideas for you to choose, such as assorted candy gift bags in various sizes, gift sets containing all the essentials, small or large gift buckets, and more. Give the gift of sweetness with chocolate and candies from Lazar's chocolates. And if you are looking for party and wedding favors, we offer those as well.
For more information on our gourmet chocolate candy, visit our website, or give us a call at 1(516)829-5785. We will answer any questions you may have. Contact Lazar's today.