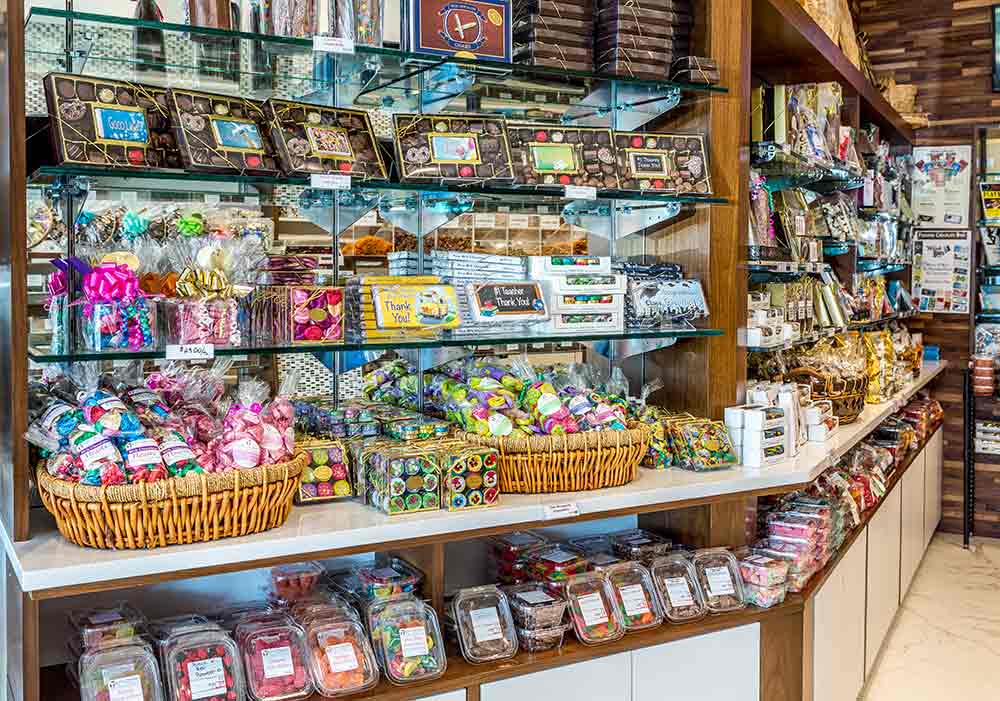 At Lazar's strive to be one of the best gourmet chocolate companies, you can guarantee that we only deliver only the best products from a fourth-generation family of chocolatiers. We carry something for everyone, from milk chocolate to dark chocolate bars, chocolate covered nuts and fruits, gummy candies, and many more sweet and delicious treats.
Our products come in various sizes; whether you are looking to treat yourself and a loved one or are hosting a large gathering, we can cater to your needs. And if favors are what you are looking for, we carry party and wedding favors for all occasions. Our gift boxes can be customized to fit your wedding or party theme. For the kids and the kid at heart, we suggest taking a look at our chocolate novelty and our kids' corner for some fun shaped treats.
We feel everyone should enjoy gourmet chocolate companies, which is why we carry an assortment of nut, sugar, and kosher free products. Like our other products, we put only the finest ingredients in them, while maintaining dietary restrictions. Sugar-free doesn't have to be bland, one bite of our sugar-free products will have you coming back for more.
So the next time you are searching for gourmet chocolate companies, consider Lazar's. For more information about any of our products, visit our website or give us a call at 1(516)829-5785. We will answer any questions you may have.