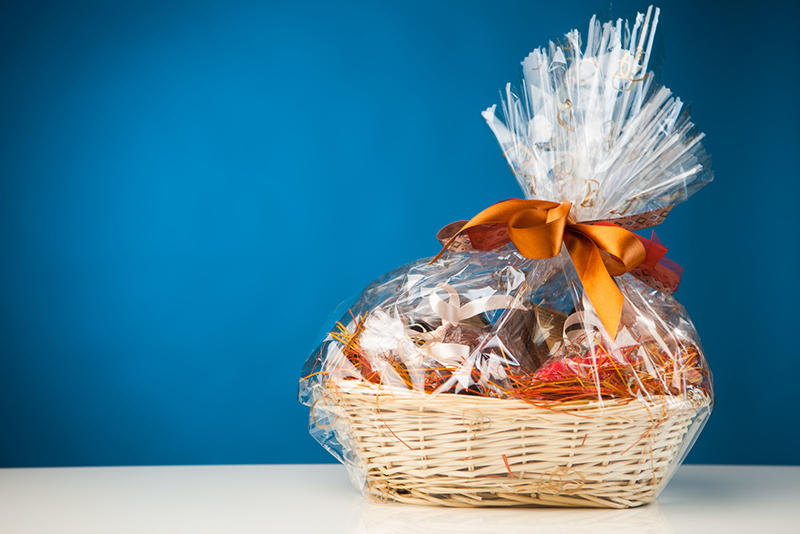 Gourmet chocolate gift baskets are the perfect way to treat that someone special in your life. At Lazar's, we carry a variety of sizes, each containing different types of chocolates. As the size increases, so does the amount of chocolate each basket contains. No matter the size you choose, we are sure they will love it. 
If you are hosting an event, then our "platter" style baskets are right for you. They range from assorted chocolates, dried fruit and nuts, chocolate covered pretzels and assorted candy. For popcorn lovers, we also have a basket of chocolate covered popcorn. This delicious treat is guaranteed to satisfy everyone's savory and sweet craving. 
Our gourmet chocolate gift baskets are handcrafted with care and are perfect for any occasion, corporate or personal. Each chocolate product is individually wrapped and placed inside a wicker basket, which is then wrapped up and tied with a bow. The popcorn gift basket comes in a wrapped up in a collective movie-style container. 
So when you are looking for gourmet chocolate gift baskets, consider Lazar's chocolates. As a fourth-generation family of chocolatiers, we carry only the finest chocolates and take pride in all of our products. For more information about our products, visit our website or give us a call at (516) 829-5786, we will answer any questions you may have.