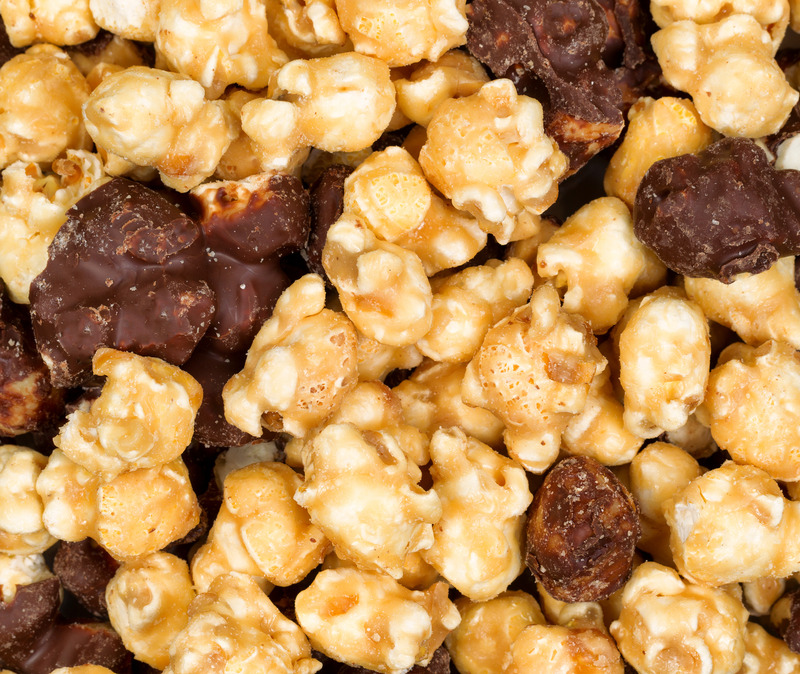 Gourmet chocolate popcorn is a sweet twist to a movie time favorite, and our popcorn is two pounds and covered with our delicious white and milk chocolate. It comes in a festive movie theatre style container, and now you don't need to choose between something salty and sweet when watching a movie. With chocolate popcorn, you have the best of both treats.
Not only does chocolate popcorn make a sweet treat, but it also makes an excellent gift for the popcorn and chocolate lover in your life. Imagine the look on their face when they receive this as a gift, we are sure they will be talking about it for the days to come. Their movie time will not be the same without this sweet and salty treat.
Our gourmet chocolate popcorn is made with Kosher ingredients, but not certified Kosher. So if you are not practicing a strict Kosher diet, you can enjoy our delicious popcorn without the worry. Take your movie or game night up a notch with this savory and sweet treat. It will leave you and your family wanting more.
So if gourmet chocolate popcorn sounds right for you to visit our website or give us a call at 1-516-829-5785 to place an order, and while you're visiting us online, check out the other delicious products that we offer. Contact Lazar's chocolates today, we look forward to hearing from you.