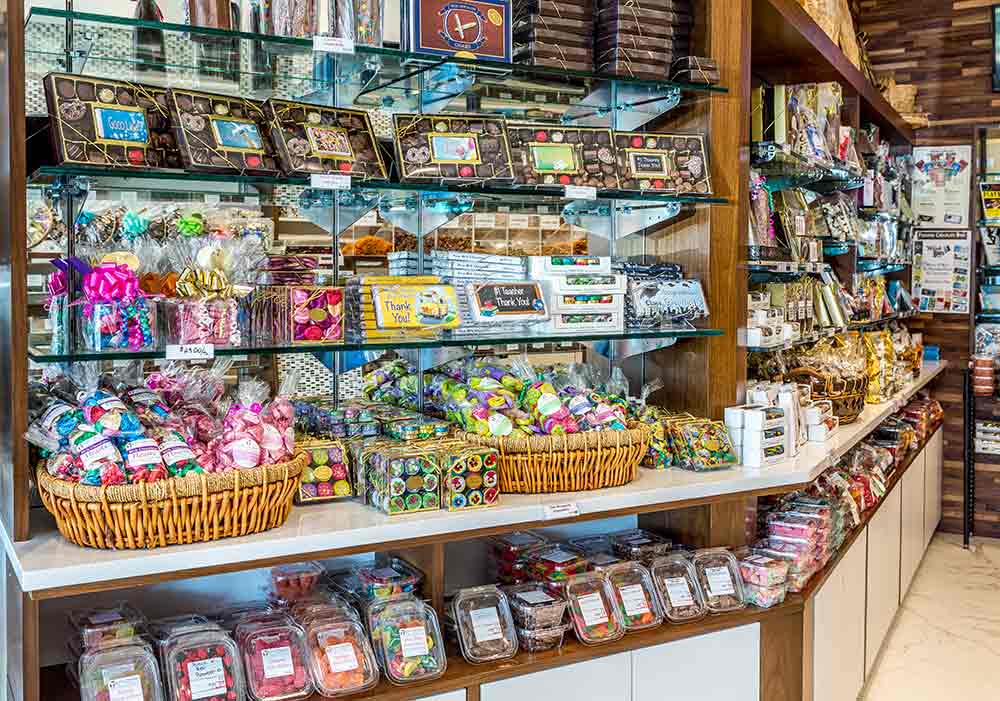 If you are looking for gourmet chocolate shops, look no further than Lazar's Chocolates. Our products are delicately crafted and handmade with care, with chocolates ranging from milk to sugar-free, we have something for everyone.
Our chocolates are perfect for any occasion, hosting a party? We have an assortment of chocolate, mixed fruit and nuts and candy platters for that, planning a wedding or baby shower? We carry party and wedding favors, each of these favors can be customized to suit the event. Are you looking for something fun? We carry chocolate novelties in various fun shapes, you can also check out our kids' fun corner for even more fun chocolates.
You can visit our gourmet chocolate shops in person at our Great Neck and Greenvale locations, or online where we ship to anywhere almost anywhere in the world. We ship with USPS, so shipping costs and delivery time will vary depending on your location. You don't have to worry about your chocolates as we will take great care to make sure your treats arrive in great shape.
For more information about gourmet chocolate shops and the products that we carry you can always visit our website, while you are there, why not check out what previous customers have to say about us. If you have any questions about our products or how to place an order, you can always give us a call at (516) 829-5785. We will answer any questions you may have.