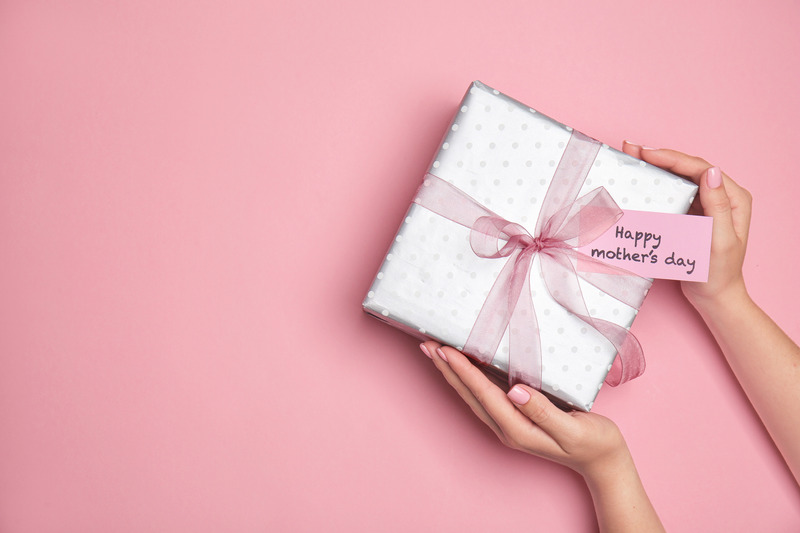 Gifting mom with Mother's Day chocolates from Lazar's is just one of the many ways to say 'I love you.' Our chocolates come in a variety of styles that will surely bring a smile to her face. Don't give mom flowers that will wilt away, treat her to a bouquet of chocolate roses, both long stem and small. If roses are not her thing, we also carry tulips.
Edible flowers are not the only designs we have come up with; we can also create a personalized box of assorted chocolates just for her. These boxes come with an assortment of cherries, caramels, truffles, solids, and creams. Looking for something more simplistic, why not consider a personalized chocolate bar, available in milk and dark chocolate. And for those moms who enjoy pretty packaging, there are also individual chocolates wrapped in colorful foil.
Mother's Day chocolates are not the only thing available for mom, for the moms who prefer candy over chocolate, our candy platters are perfect for any candy-loving mom. These platters come with an assortment of sour and sweet gummies, big enough for mom to share. If she is willing, that is.
For more information about our Mother's Day Chocolates, visit our website or give us a call at (516) 829-5785. We will answer any questions you may have, contact Lazar's Chocolates today. Happy Mother's Day to all the Mothers!