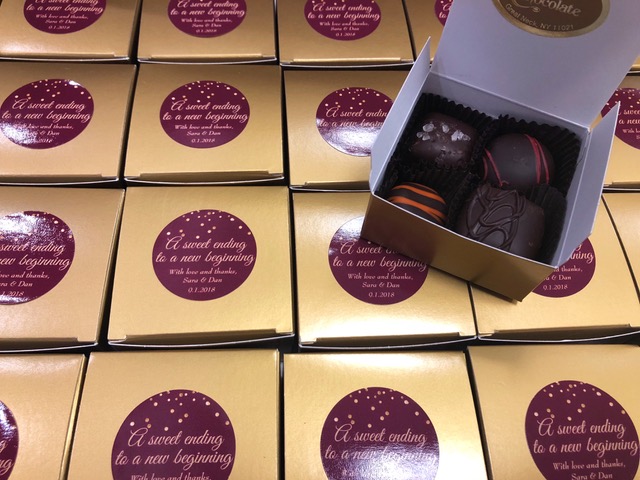 At Lazars, we carry a variety of novelty chocolate. These handmade chocolates come in many fun shapes that are guaranteed to put a smile on someone's face, from theater themed to sports. If you need it, we have it. Our chocolates are handmade and crafted with care, with some of them kosher certified and made with kosher products.
As third-generation chocolatiers, we take pride in the quality of our products. We are continually offering themed chocolates for special occasions and celebrations, and this includes religious holidays of all types. We want everyone to feel included, and chocolates are the sweetest way to do so. 
Some of our novelty chocolate themes include:
Theater, entertainment, and shows: These chocolates are in the shape of tickets, ballet shoes, microphones, clapboards, and theater masks.

Transportation: We have chocolate shaped cars, trucks, and airplanes.

Hobbies and Sports: If you have a sports enthusiast or artist in your life, these chocolates will make for a perfect gift.

Baby Showers: Hosting a baby shower? Our baby shower novelties come in blue and pink wrapped cigars and booties. 

Animals: Having a zoo themed party for your little one, our animal shaped chocolates make a perfect addition to the party.
These are just a few types of novelty chocolate that we carry, for more information about any of our products visit our website or give us a call at 1-516-829-5785. We will answer any questions you may have.