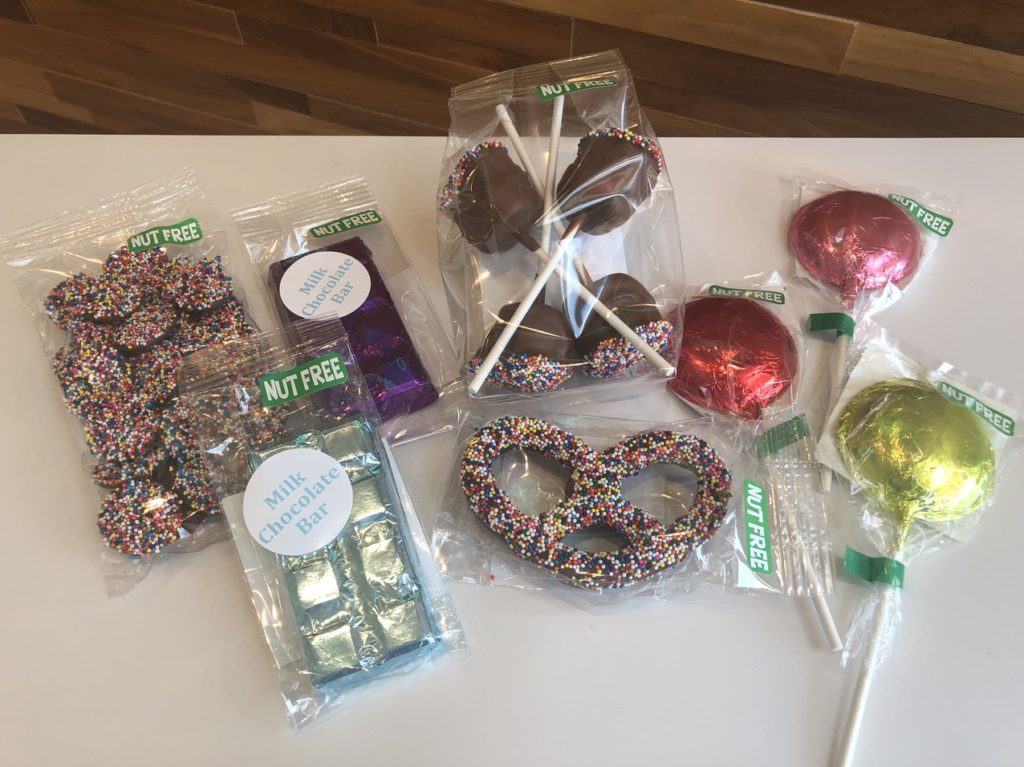 Finding delicious, nut-free chocolates can be difficult for people with nut allergies. At Lazar's Chocolates, we offer a variety of nut-free products for you and your family to enjoy. From chocolate-covered marshmallow pops to chocolate-covered nonpareils, these are just a few of the delicious nut-free products that we provide.
Chocolate has always been a crowd-pleaser, whether it be for a special occasion, fundraiser or just a simple way to say thank you. But not everyone can enjoy chocolate, especially those with nut allergies. With our nut-free chocolates, you can serve tasty chocolate treats at your next function without worrying about allergic reactions. 
Additionally, parents can now send their child to school with a nut-free chocolate treat in their lunchbox. Their faces will surely light-up when they open their lunchbox to find a chocolate-covered Oreo or a nut-free chocolate lollypop waiting for them. Amaze your guests at your next NFL party with our nut-free chocolate covered pretzels. At Lazar's, we have something for everyone. 
Not only do we offer nut-free chocolates, but we also carry a variety of Diabetic (sugar-free) chocolates and candy. For more information about any of our products, visit our website or give us a call today at 516-829-5795. We can answer any questions you may have.