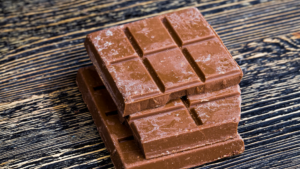 Happy 2023 Lazar's customers. We thank everyone for their support last year and look forward to a brand new year. 
Like always, a new year brings about different trends that everyone is eager to try, whether in fashion or fitness. And yes, there are even trends in foods. And because we specialize in chocolate, we'd like to discuss chocolate trends for 2023.
Some of these trends include, but aren't limited to are:
Organic sugar: Organic sugar is familiar, as many people consume it, especially in baking and drinking. But now we are starting to see it used when making chocolate. Organic sugar is lower in fat and doesn't contain any artificial ingredients that sweeteners have. 
Low-sugar products: Products that are lower in sugar are popular for those making dietary changes by consuming low-fat and carb products. Low-sugar products allow consumers to enjoy a treat without spoiling their diet. 
Plant-based and dairy-free chocolates: Plant-based diets have become popular for those who want to eat healthier while preserving animal welfare. That's why chocolatiers are coming up with ways to create alternatives to milk chocolates for vegan chocolate lovers. 
Dark chocolate: With its added benefits, we are seeing more people consume it. Dark chocolate is known to lower blood pressure, improve brain function, reduce the risk of heart disease, lower cholesterol and much more. 
Transparency: When it comes to the cocoa bean trade, consumers want to know whether the workers collecting these beans are being treated fairly and equally. Consumers also want to know that the environment is protected during this process. That is why many companies talk about the importance of fair trade and advertise it on their products. 
These are just a few trends for 2023, and we will surely see more in the coming years. 
At Lazar's, we will continue to provide our customers with our famous handmade chocolates with the quality they love and keep creating unique products for all celebrations. We have you covered whether it's a religious holiday, birthday, shower, wedding, or more. 
Please keep your eyes open for what we have for Valentine's Day and the following holidays. 
We hope you have a great 2023 and wish you all the best for this new year. Thank you again for supporting a family-run business. 
For more information on our products, visit our website or call us at (516)829-5785. Contact Lazar's today! We will answer any questions you may have.