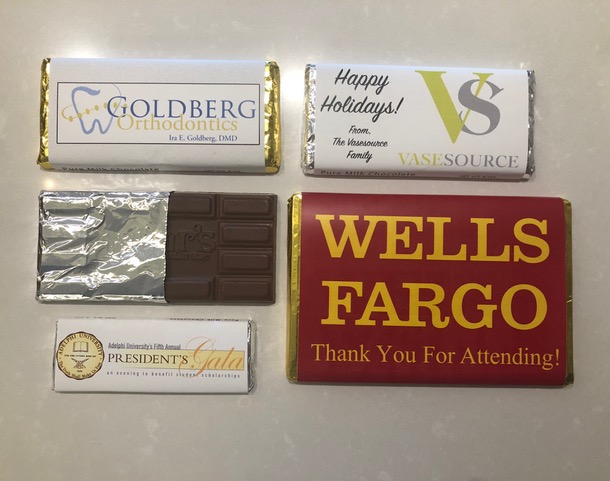 Personalized chocolate bars are the way to treat that special someone, no matter the occasion. Imagine the look on their faces when they open their gifts and find their name on it. It's a sweet and personal way to say thank you for all that you do.
At Lazar's, you can have a chocolate bar personalized for several occasions such as graduation, birthdays, engagements, weddings, and more. Each chocolate bar comes in milk, dark, white and 72% extra dark chocolate varieties. You can purchase them in 8, 16, and 32-ounce sizes.
A personalized chocolate bar can make a great holiday gift for your child's teacher and even their bus driver. Speaking of school, did your child recently received a college or university acceptance letter? Congratulate them with a chocolate bar with the name of their school written on the wrapper. If you need a variety of options to place in one order, we offer a stock option. All you have to do is choose the type of occasions that you need and the type of chocolate.
So if you are looking for personalized chocolate bars, visit our website and search for the catalog link. Once you are there, all of the personalized options will be under the "Chocolate WishBars" link. If you have any questions about any of our products give us a call at (516) 829-5785. We will answer any questions you may have.