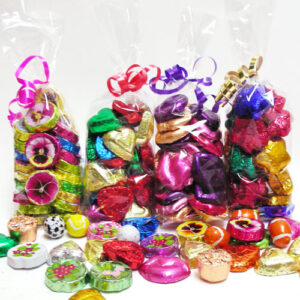 It's never too late or early to think about V-Day chocolates because Valentine's Day will be here again before you know it. We kid, we don't want to rush things. But, it is true what we say, even though Valentine's day has passed, we are already thinking about next year. What will we have in store? Well, you'll just have to wait.
As a handmade chocolate company, we're always coming up with new ideas to celebrate all holidays. Our creations are one of the many things we enjoy about our jobs. As well as making our customers smile by providing them with chocolate and other sweet treats. No matter the occasion, whether you need a small gift for that special someone, favors for your shower or wedding or platters for your celebration. Whatever you need, Lazar's has you covered. 
How do we come up with ideas for V-Day Chocolates? We imagine what we'd love to receive on Valentine's Day and then make it into chocolate form. Some people prefer chocolate roses over real ones; some love those filled chocolates, and chocolate-shaped hearts are popular with everyone. Have a special someone who is not a chocolate lover? No problem, we also carry heart-shaped juju candies. 
For more information on V-Day chocolates and other products, visit our website or call (516)829-5785. We will answer any questions you may have. Contact Lazar's today.