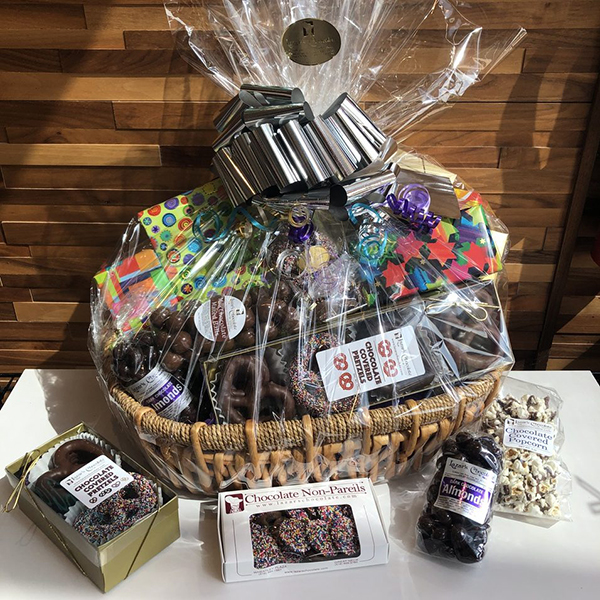 Our candy baskets are perfect for any candy lover, and these platter-style baskets contain an assortment of sour and sweet gummy candies. The platter sizes range from small to extra large and are the perfect treat if you are going to an event, or hosting one of your own.
These platter-style baskets contain mountains of delicious candies, sour belts, gummy worms, rope licorice, and sour patch kids are just a few of the many types of sweets that we place on the platter. The perfect thing about this platter is there is something for everyone, and your guests can pick and choose the ones they love the most.
You don't have to be a kid to enjoy candy baskets, at least we certainly don't think so. What can be more exciting at a big event than to walk in and see a candy tray filled to the brim? These platters contain more than enough candy to serve your guests, turn your next big event into a fun one with a candy platter from Lazar's chocolates.
If we don't have you saying I want candy baskets by now, visit our website for more information. While you are, there take a look at our many other products. You can also give us a call at (516)829-5785, we will answer any questions you may have. And yes, we do deliver. Contact Lazar's Chocolates today!